The new God of War trailer shows Kratos' ongoing struggle with fatherhood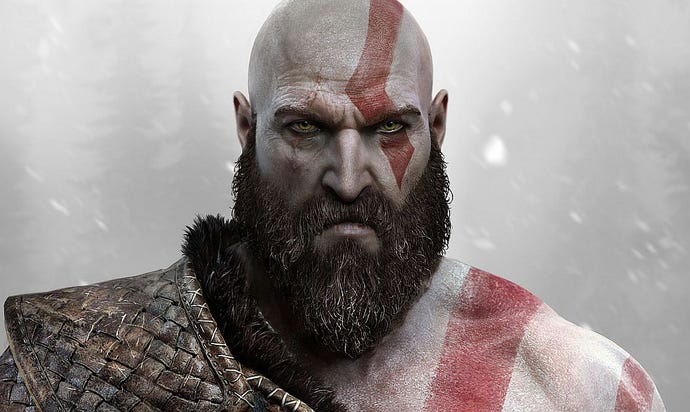 Sony showed more footage from its upcoming God of War game during its E3 presentation.
The 'Be A Warrior' trailer, above, shows us what Kratos' life looks like now that he's a committed father. It opens with Kratos in conversation with his son, discussing the importance of truth and strength. An ominious voice-over kicks in as Kratos is shown adventuring and battling.
It looks like what you'd expect from God of War - a lot of beasts, a lot of violence. Kratos seems a little heavier here, less acrobatic, but some of that could just be the beard.
The trailer also shows Kratos making friends, climbing up rock faces, rowing boats, and throwing his axe, which returns to him like Thor's hammer. You get to see his son learning to kill, as the world is 'no place for a boy', and he must 'become a warrior'. It wouldn't surprise us if the son of Kratos is playable at some point in the adventure.
The trailer ends with the emergence of The World Serpent, a giant snake that, apparently, wants to offer help. This would be Jörmungandr, a creature of Norse mythology said to be so large that it can encircle the earth and grab its own tail.
Hopefully we'll get more info from the show floor, but in the meantime, here's the gameplay presentation from a year ago - it will be interesting to see if anything has changed.
God of War is due in early 2018.