The Division 1.8: here's a breakdown of the 4 new Exotic weapons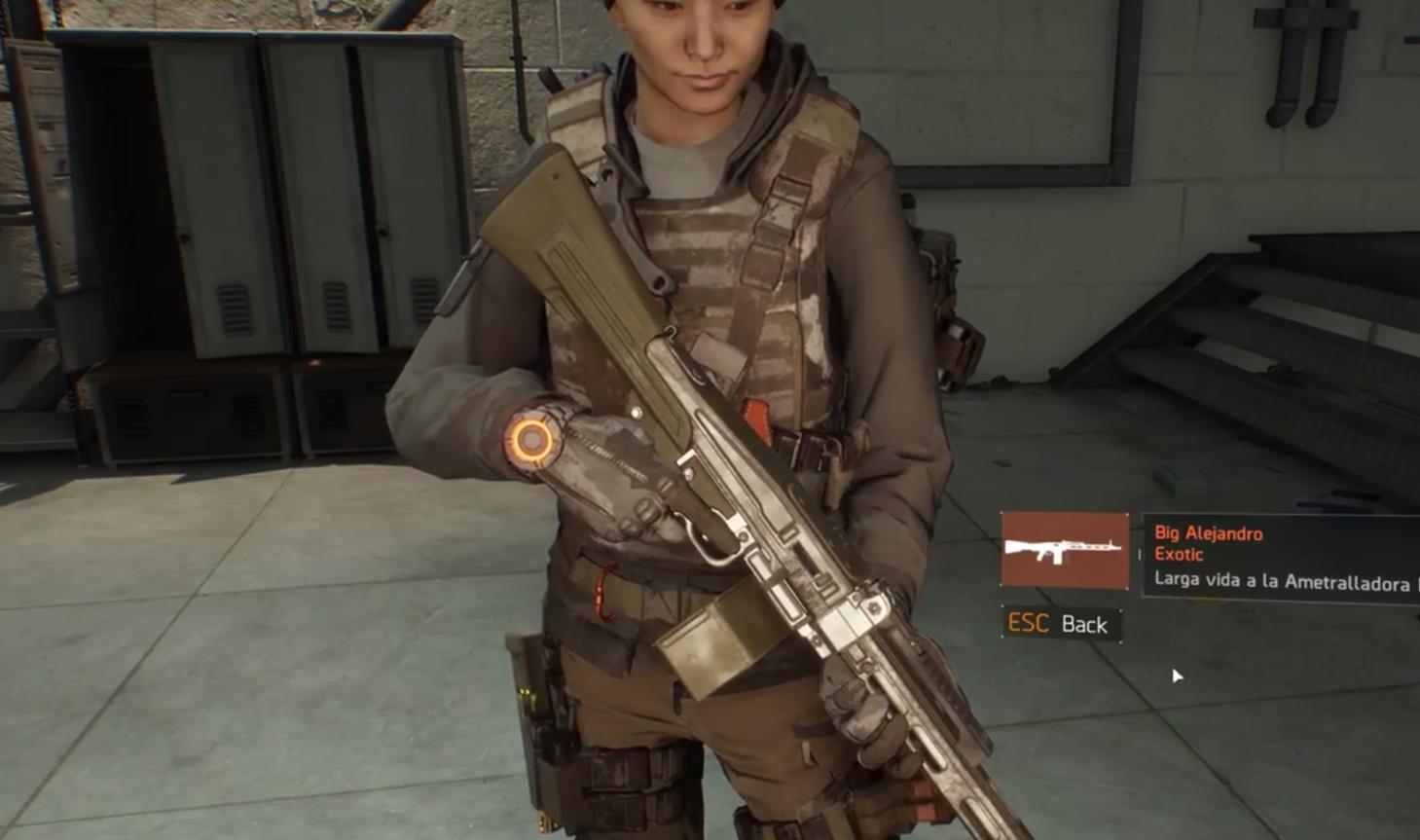 With the release of The Division's 1.8 PTS comes a host of new Exotic weapons.
There are four of them, to be exact, which are now available to The Division players on the PTS. These are the SMG the House, the LMG Big Alejandro, and a pair of marksman rifles designed to be used together called Devil, and Heel.
In the video below, Arekkz explores what makes each one of them special and shows gameplay of all three.
The House SMG
Starting off with the only new Exotic SMG, we have an 850 RPM weapon with a 30-round magazine by default. The House's unique perk is called Card Hunter, and it allows one half of the magazine to do 25% more damage.
What's interesting here is that the half that does this flips (first, last) every ten seconds, or when the magazine is emptied. You'll see an icon below your grenades indicating which half is currently doing the bonus damage. When the card at the front is active, the first half gets the bonus damage and vice versa.
Big Alejandro LMG
Big Alejandro comes with a 55-round magazine by default, and a really high RPM of 1000. The magazine can be upgraded to over 100 rounds provided you have an extended mag mod.
As Arekkz points out, the weapon is deigned to be fired from behind cover. The main perk, called Cover Shooter, increases weapon damage by 0.5% every time a bullet is fired from behind cover, up to 50% more. This bonus lasts for ten seconds, but is cancelled when you swap weapons, reload, or exit combat.
As you can see, the high rate of fire complete with the damage bonus rips through enemies.
Devil, and Heel marksman rifles
Devil's main park is called Fire, and it increases stability by 50% for 15 seconds every time you get a headshot. The same perk also increases headshot damage by 30% for 15 seconds when you get a body shot, so a win-win.
On the other hand, Heel's perk, Fury, increases weapon damage by 15% for 15 seconds every time you hit a weak point. Hitting skill proxies also increases critical hit damage by 30% for 15 seconds.
Devil, and Heel are meant to be used together as a set. When you do that, you activate the Devil's Heel Talent. This Talent grants the benefits of both Fire, and Fury to both weapons and increases the duration by another 15 seconds. The same talent also increases weapon swap speed by 50%, and prevents the bonuses from Fire, and Fury from being lost when swapping weapons.
Patch 1.8 will be released later this year. Outside of the new weapons, the update also brings big economy changes, new PvE and PvP modes, and a new location.