The Call of Duty: WW2 PC beta has an FOV slider, ultra-wide monitor support, up to 250fps and more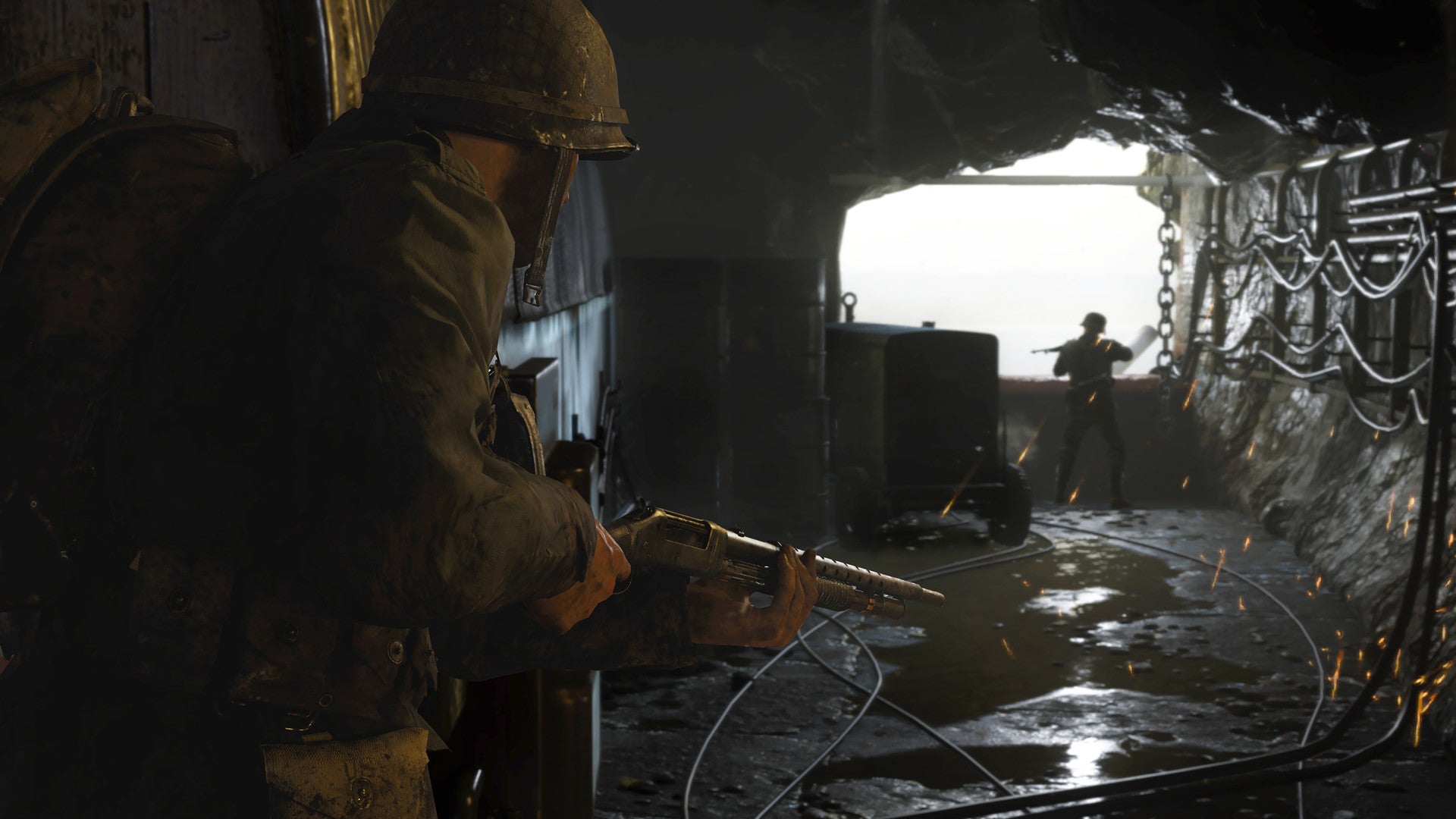 The upcoming PC beta for Call of Duty: WW2 is promising a number of features PC players always look for, and it bodes well for launch.
After revealing the Call of Duty: WW2 PC beta's minimum, and recommended specs overnight, developer Sledgehammer Games has now detailed what players can expect from this limited version.
Although it's going to have the same content as the console beta as far as maps and modes, the PC-specific features are what make it exciting. The game supports 4K resolutions, ultra-wide monitors, and includes an FOV slider. You'll also be able to manually cap the frame-rate, which goes up to 250fps.
Other desirable features such as the ability to remap mouse and keyboard keys will be there, and the beta will support controllers - though aim assist will be disabled. Sledgehammer also unveiled a number of features that won't make the beta, but are planned for launch. These include HDR support, and multi-monitor support.
If you missed it, here's the content you'll get to play in the beta:
Four maps: Pointe du Hoc, Ardennes Forest, Gibraltar, and Aachen
War mode: Operation Breakout
Four modes: Team Deathmatch, Domination, Hardpoint, Kill Confirmed
Five Divisions: Infantry, Expeditionary, Airborne, Armored, and Mountain Division
Progression: a level cap of 35 following a bump in the weekend
The open beta is available now to pre-load. It'll be playable September 29 - October 2.