Telltale releases Batman: The Enemy Within update which removes image of slain Russian ambassador to Turkey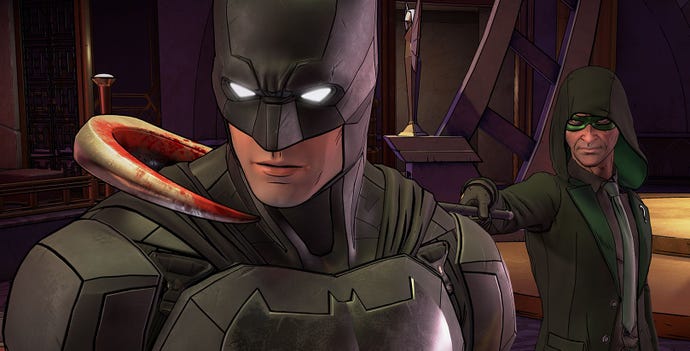 Telltale Games has issued a statement regarding the unfortunate inclusion of Andrei Karlov, the Russian ambassador to Turkey, appearing in Batman: The Enemy Within.
Earlier this week, an image of Karlov showing the aftermath of his assassination was discovered in Batman: The Enemy Within.
The image of his death was apparently used and superimposed into the Gotham brokerage in-game scene showing a robbery had taken place. You can see this rather clearly in this hands-on video from Wretch Plays.
Side-by-side comparisons were shown all over the internet, showing the similarities. It was likely an honest mistake by someone on the team thinking it was a stock image changed to fit the artwork. But it's inclusion wasn't vetted thoroughly it seems, and Telltale is taking the issue very seriously.
"An update to the game has been submitted this morning that will be removing the image across all platforms," a Telltale representative told Gamasutra.
UPDATE: It seems to have been pushed through on PS4 as well as Steam and Xbox One.
The spokesperson further stated the studio regrets the incident and is taking steps to "ensure we continue to maintain our high standards in Production and Quality Assurance."