Super Mario Bros. 35 is a 35-player online battler and Switch Online exclusive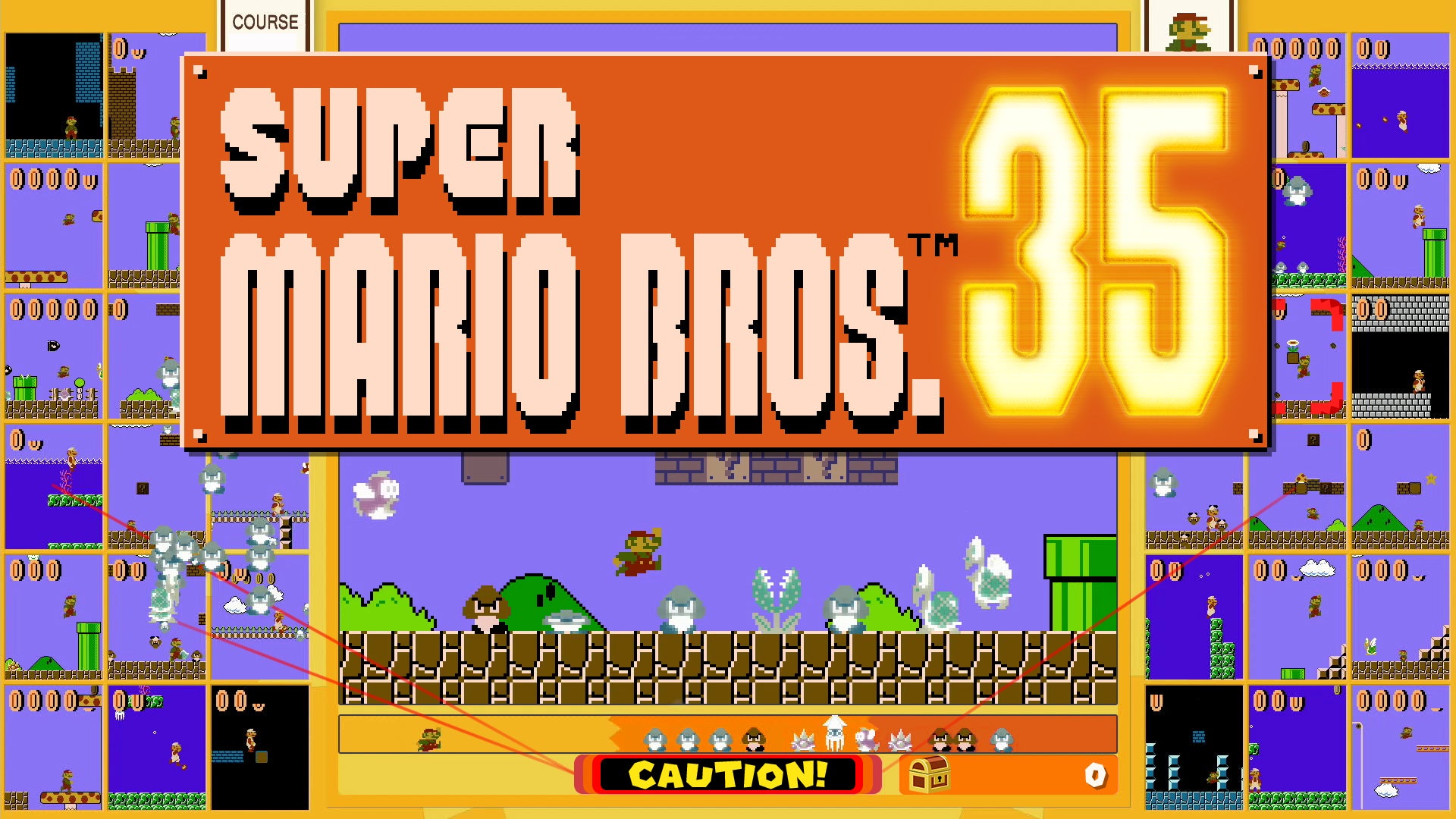 Nintendo has announced Super Mario Bros. 35, a 35-player online battle game.
In Super Mario Bros. 35, 35 players will compete to be the last Mario standing or running.
Enemies defeated will be sent to other players' courses, but and it also works the other way around.
Players can also activate special items to try and outrun their opponents.
It's a limited run game though, as it will release on October 1 as a digital-only game exclusive to Switch Online members.
The game will be playable until March 31, 2021.
Nintendo announced the title today alongside the Super Mario 3D All-Stars collection, which is also a limited run game launching in September.
It's all part of Nintendo celebrating Mario's 35th anniversary.
https://www.youtube.com/watch?v=0_YwN8uRQac