Street Fighter 5 Laura trailer back online - watch here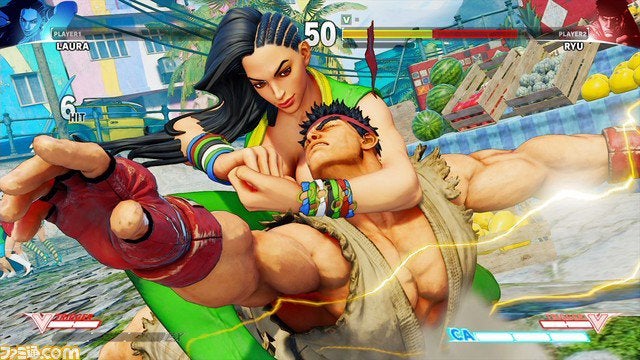 Capcom just can't keep a lid on Street Fighter 5's new character.
Street Fighter 5 is getting a Brazilian character named Laura. She was first leaked by Famitsu last week, but now her reveal trailer is doing the rounds.
Capcom is doing an excellent job of getting mirrors taken down, but it's out of UK and US office hours now, so it's likely remaining videos will stay up. Plus, the latest one comes from EB Games New Zealand, which possibly had an official copy and pressed the button early.
Anyway, we expect the full official reveal at the Brazil Games Show, which kicks off when October 8 rolls around.
Street Fighter 5 is coming to PC and PS4 in early 2016. The second beta was dated and detailed overnight.