PlayStation boss doesn't know if Starfield and The Elder Scrolls 6 are coming to PS5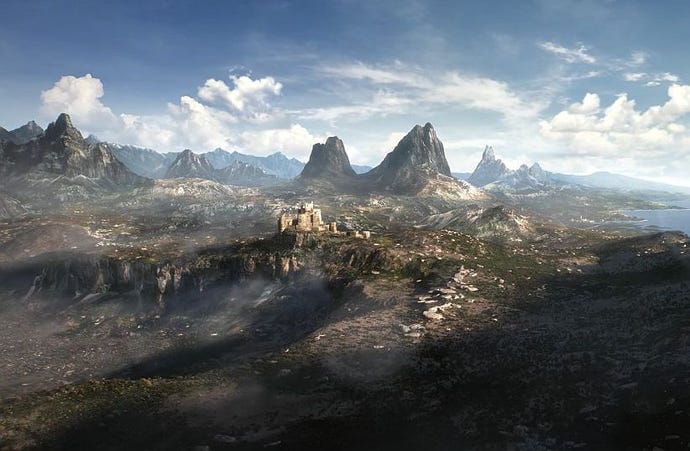 Questions still remain about the fallout of Microsoft snapping up Bethesda.
The head of Sony Interactive Entertainment, Jim Ryan, has said that he looks forward to finding out if Bethesda titles like Starfield and The Elder Scrolls 6 will be released on PS5.
Speaking to Russian news agency TASS, the exec said that the decision is out of his hands after Microsoft snapped up Bethesda parent company ZeniMax Media for a whopping $7.5 billion in September.
"That's a decision that is out of our hands, we'll wait and see what happens," Ryan said.
"I look forward to learning about that. We just take a different approach. Our emphasis has been to focus on really steady, slow, but constant organic growth of our studios, selectively bolstered by acquisitions. We respect the steps taken by our competition, they seem logical and sensible. But we're equally happy and confident, we've got a better launch lineup than we've ever had at any of our console launches."
Microsoft has remained rather coy about whether Bethesda games will be coming to other platforms. Last month, Xbox boss Phil Spencer said that the company could recoup the $7.5 billion it paid for ZeniMax with its titles just being released into its own ecosystem, but also said that the goal wasn't to take games away from other players.
More recently, Microsoft CFO Tim Stuart said that Bethesda games need to be "first or best" on Xbox machines.
In October, Bethesda's Todd Howard said it was "hard to imagine" titles like The Elder Scrolls 6 and Starfield being console exclusives. The development vet also hinted at how much of a technical leap over its previous games Starfield represents for Bethesda. The company has seemingly overhauled its Creation Engine tech.