Star Wars Jedi: Fallen Order gets photo mode in new patch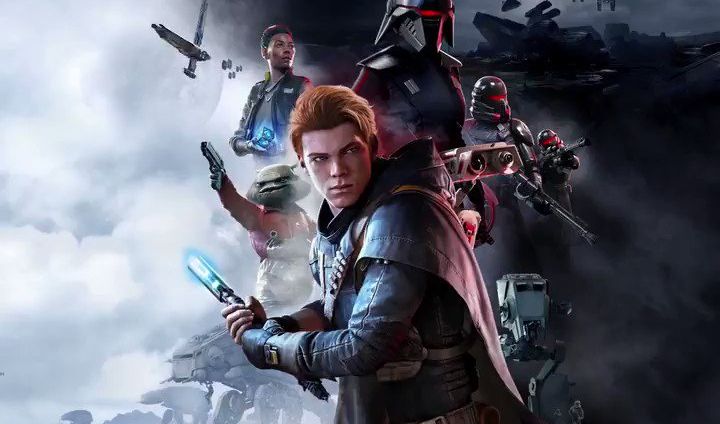 There's a new Star Wars Jedi: Fallen Order patch coming this week with a couple of neat additions.
This week's Star Wars Jedi: Fallen Order update adds photo mode for the first time. Photo mode can be activated by clicking in both sticks, which will pause the scene and let you mess around in the space and capture the moment.
You're able to move the camera around in some ways, and the mode offers a number of filter and effect options. Interestingly, you're also able to add extra spotlights to the scenes, which may help exposure in some of the darker areas.
The other new addition in the patch is the ability to remove a certain, story-specific part from your Lightsaber in customisation. Previously, this part was bolted onto it from the moment you receive it, and persisted regardless of any other parts you happen to have equipped.
It's not a massive issue, especially since you can barely see these details anyway, but it stuck out a bit when you took your Lightsaber to a work table to check out new styles you recently unlocked.
The patch also brings a few bug and collision fixes, though nothing major stands out. Read on below for the full set of patch notes.
General
BD-1's ability to slice panels was sometimes not working as intended, preventing you from progressing. This has been fixed and should no longer occur.
A mural scan on Bogano wasn't working properly, this should now be fixed.
The train on Bracca could get stuck in a state where grates would fall off too early, preventing progress. We've fixed this so that Cal can continue climbing.
On rare occasions Bounty Hunters would stop hunting Cal, we've now re-enabled their trackers, so be careful.
For some players, BD-1 had gotten left behind on Bogano, preventing further progression. This should now be fixed.
The chest count on some planets was not working as intended, this has been fixed.
On rare occasions Greeze would refuse to open the ship doors and expose Cal to the sunlight on Dathomir. We've fixed this so that the story can continue.
Fixed an issue that prevented Holomap areas and gates from not working properly on Dathomir, Kashyyyk and Bogano.
An issue would sometimes occur that would cause the Holomap tutorial on Bogano to remain on-screen. This has been resolved and it should no longer occur.
An elevator on Zeffo could lead to Cal getting stuck in an infinite loop, our maintenance crews have fixed this particular elevator.
A dropship on Zeffo wasn't showing up as intended, preventing the player from progressing further. We've ensured all landing zones are clear for arrival and this should no longer occur.
PC players were having issues selecting difficulty with the mouse, this should now be resolved.
We've fixed an issue where Cal could avoid enemies on Zeffo, to the extent that gameplay events wouldn't trigger, halting progression to the story.
On rare occasions cinematics on Dathomir get stuck in an error state, preventing progress. This has been fixed.
Fixed an issue that would cause world loading issues on Kashyyyk for players with double jump. We've optimised the level to ensure loading completes properly.
Collision fixes
Collision within the caves and temple on Zeffo have been improved, reducing clipping issues and lowering the possibility of Cal becoming stuck.
Fixed an issue that would sometimes cause Cal to become stuck in a floating state below the train on Bracca.
We identified a few areas on Kashyyyk where Cal could fall out of the world, this will no longer happen.
We've fixed some collision on Dathomir, preventing Cal from falling through the ground.
Collision on Illum has also been improved, making sure that Cal doesn't become stuck.
During a fight with the Second Sister, it was possible for her to get stuck in a door. She has been freed.
Bogano has had its collision improved, preventing Cal from becoming stuck on world geometry.
In some rare cases, Cal was floating while on Kashyyyk. He has since been grounded.