Sony outs tech specs for NGP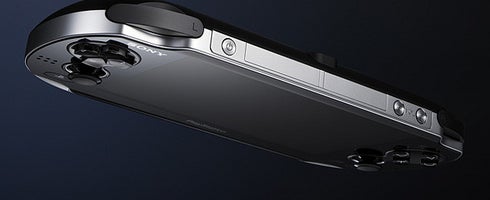 Sony's just released the tech specs for NGP, the next-gen successor to PSP that was announced this morning. Get them below.
CPU
ARM CortexTM-A9 core (4 core)
GPU
SGX543MP4+
External Dimensions
Approx. 182.0 x 18.6 x 83.5mm (width x height x depth) (tentative, excludes largest projection)
Screen
5 inches (16:9), 960 x 544, Approx. 16 million colors, OLED
(Touch screen)
Multi-touch screen (capacitive type)
Rear touch pad
Multi-touch pad (capacitive type)
Cameras
Front camera, Rear camera
Sound
Built-in stereo speakers
Built-in microphone
Sensors
Six-axis motion sensing system (three-axis gyroscope, three-axis accelerometer), Three-axis electronic compass
Location
Built-in GPS
Wi-Fi location service support
Keys / Switches
PS button
Power button
Directional buttons (Up/Down/Right/Left)
Action buttons (Triangle, Circle, Cross, Square)
Shoulder buttons (Right/Left)
Right stick, Left stick
START button, SELECT button
Volume buttons (+/-)
Wireless communications
Mobile network connectivity (3G)
IEEE 802.11b/g/n (n = 1x1)(Wi-Fi) (Infrastructure mode/Ad-hoc mode)
Bluetooth 2.1+EDR ?A2DP/AVRCP/HSP?