That Skyrim: Very Special Edition goof from Bethesda's E3 2018 show is actually real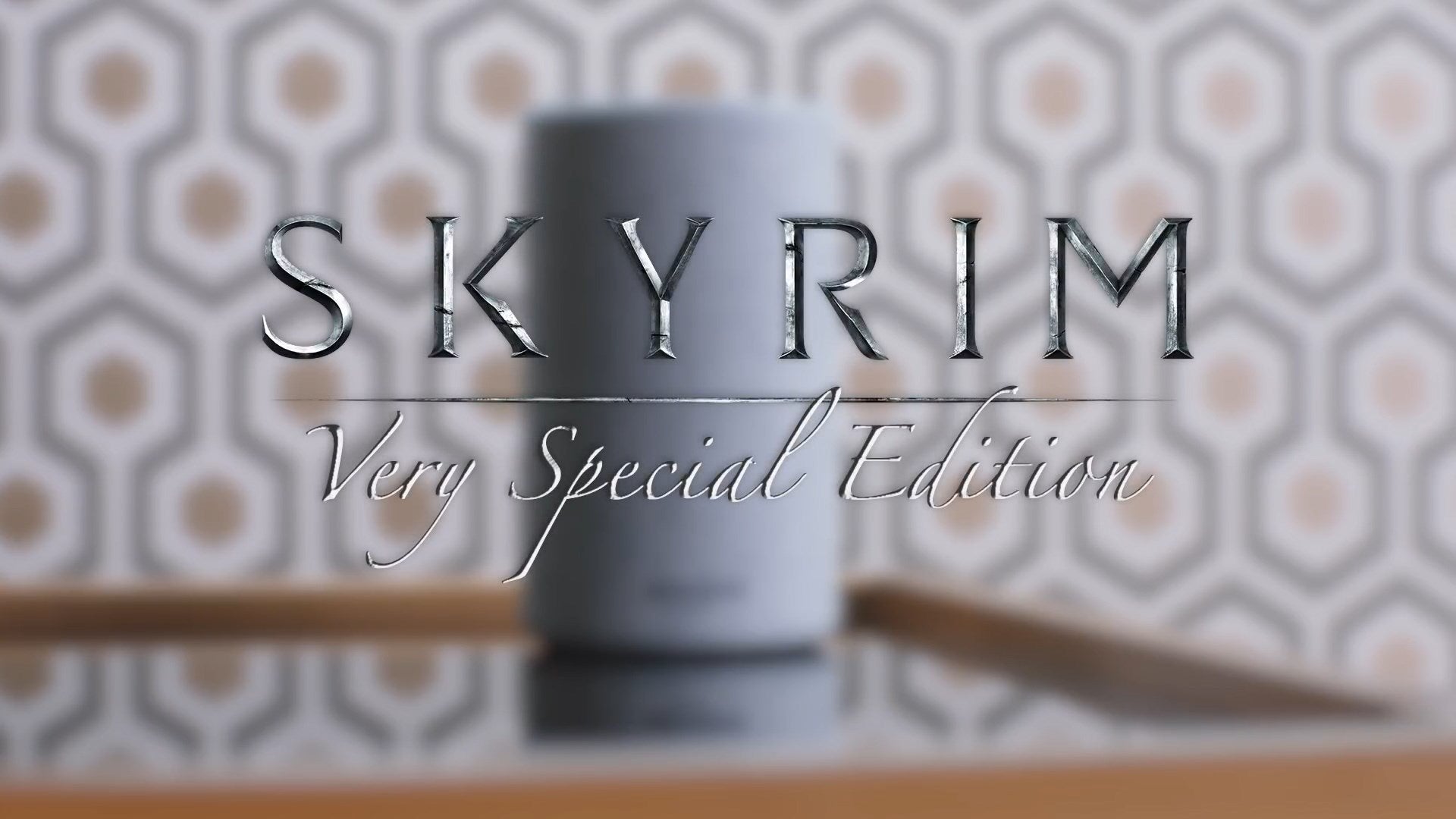 Everyone thought Bethesda is poking fun at itself with the Skyrim: Very Special Edition thing at its E3 2018 conference.
It turns out, though, Skyrim: Very Special Edition is a very real thing. In case you missed it, Bethesda ran a skit starring Keegan Michael-Key as a gamer who plays a version of Skyrim using only his voice.
Key was shown giving Amazon Alexa commands in the game, sort of like a text adventure or a tabletop RPG. It was pretty funny, partly because everyone loves to joke about Bethesda continuing to find new platforms to bring Skyrim to and new ways to re-release the seven-year old game.
It's all fun and games, until you realise you can actually play Skyrim: Very Special Edition yourself. If you own an Amazon Echo or Amazon Dot, you can ask Alexa about the Skyrim skill.
According to Polygon, though, you don't even need an Alexa-enabled device to play the game. Through the Amazon store app on iOS, or the Amazon Alexa app on Android, you can click the Alexa icon and just ask her to open Skyrim.
It's not clear if this is really the full game, but it's still pretty remarkable that Bethesda did it.