Rockstar slams BBC's GTA drama as "random, made up bollocks"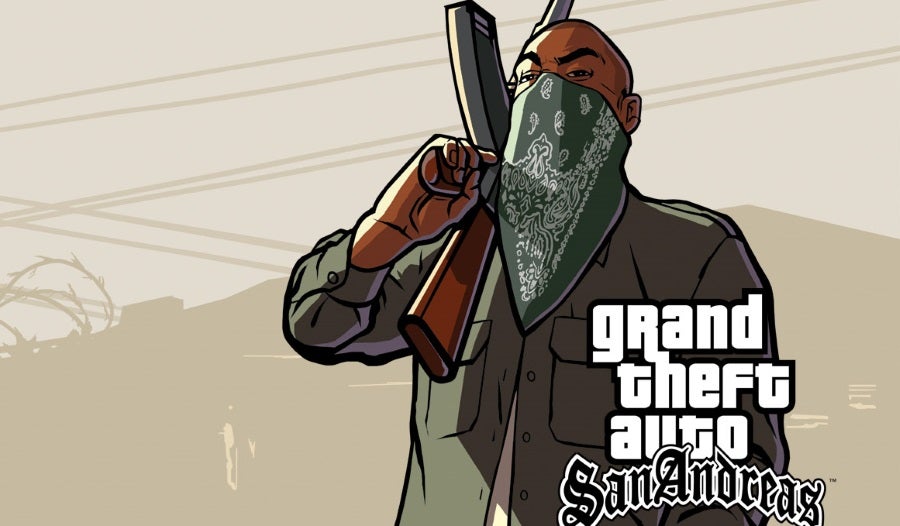 The BBC aired its docudrama based on Rockstar's legal fight with lawyer Jack Thompson last night - and the developer isn't too pleased with the way it's been portrayed.

The 90 minute movie, The Game Changers, didn't paint either party in a good light. It focused on the singular visions of the disbarred lawyer Thompson and the obsessive, workaholic attitude of Rockstar's boss Dan Houser.
The company fired a couple of shots at the BBC via Twitter, ridiculing the content of the movie, comparing it to cheap kids TV shows.
@BBC Was Basil Brush busy? What exactly is this random, made up bollocks?

— Rockstar Games (@RockstarGames) September 15, 2015
Rockstar had previously called in the lawyers on the BBC to protect its trademarks. The drama began with disclaimers that although the events depicted were based on real-life, many had been enhanced for "dramatic effect".
It wasn't just Rockstar that mocked the programme, which started Harry Potter actor Daniel Radcliffe as Houser and Chet from Weird Science as Thompson. Ex-DMA Design staff (the original creators of the GTA series) and other developers were critical of the movie.
There's apparently some show on telly about some game I worked on. Can't bring myself to watch it though.

— Colin Macdonald (@ScottishColin) September 15, 2015
Oh dear. Shit's about to get. Well. Shitter. #gamechangers

— Brian Baglow (@flackboy) September 15, 2015
Current mentions of development team: zero. Current mentions there IS a development team: zero. Going very well #gamechangers

— Brian Baglow (@flackboy) September 15, 2015
One day, the media will talk about a game, and not try and make out only one person was responsible...one day #IHaveADream #TheGamechangers

— Mike Dailly™ (@mdf200) September 15, 2015
I think games writing/acting is embarrassing. But watching this GTA drama, it seems TV writing/acting is even worse :D

— cliffski (@cliffski) September 15, 2015
Some members of DMA posted what the creation process of the original game was really like, although the BBCs drama was based around GTA: San Andreas, which was released 8 years later.
GTA being created in 1996. Everyone wore their own clothes and not company branded apparel! #TheGamechangers pic.twitter.com/rB0Q5qCDAX

— Steve Hammond ⌨ (@snap2grid) September 15, 2015
If you want to watch the Game Changers, you can check it out on the BBC's iPlayer.