Road Redemption alpha is available now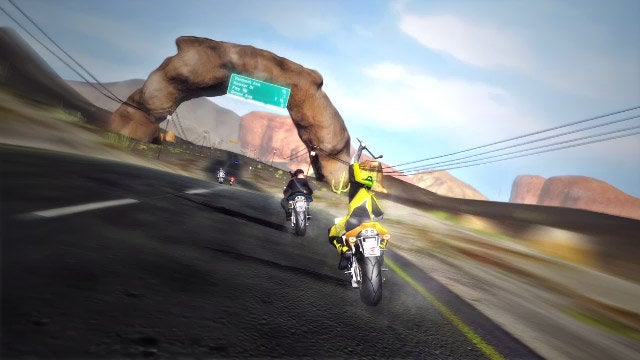 Over the weekend a small amount of alpha footage for Road Redemption, the spiritual successor to Road Rash, emerged onto the internet. You can now play it for yourself, if you don't mind it all being rather unfinished.
DarkSeas Games had a successful Kickstarter campaign to get the game off the starting line, and backers of the alpha and beta tiers can now see how the game is shaping up. If you didn't back the Kickstarter you can access the alpha for $40, which will also give you all subsequent versions of the game.
It's looking a bit rough at the moment, as you might expect, so if you're hoping for the full experience it might be worth holding on for a little while longer.
Thanks, RPS.