Quake Champions reintroduces the Ranger, hero of the first Quake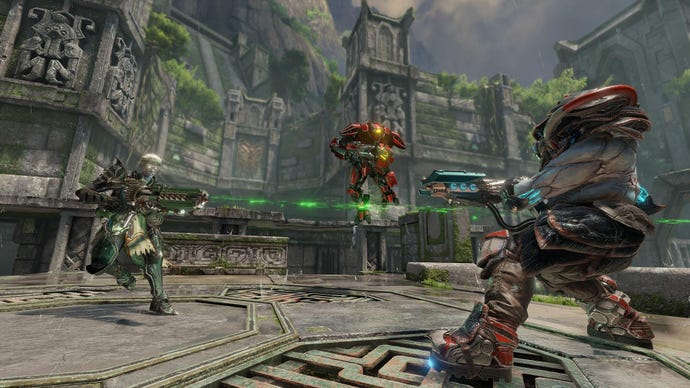 The latest trailer for Quake Champions will please anyone with fond memories of 1996's Quake.
The Ranger, the original Quake marine, is back in Champions, along with his weird 90s catchphrases.
The text below the video outlines his abilities: "with his Dire Orb active ability Ranger can teleport to impossible ledges, dodge incoming attacks and much more." This makes the Ranger slightly more agile than he was in the original game, but even if he has drifted a bit it's good to have the guy back.
You can currently sign up for Quake's closed beta at the game's official site. The game will be free-to-play, but with the option to purchase the 'full' version at any time.
Quake Champions is exclusive to PC.