Planet Zoo: How to visit others zoos and earn Conservation Credits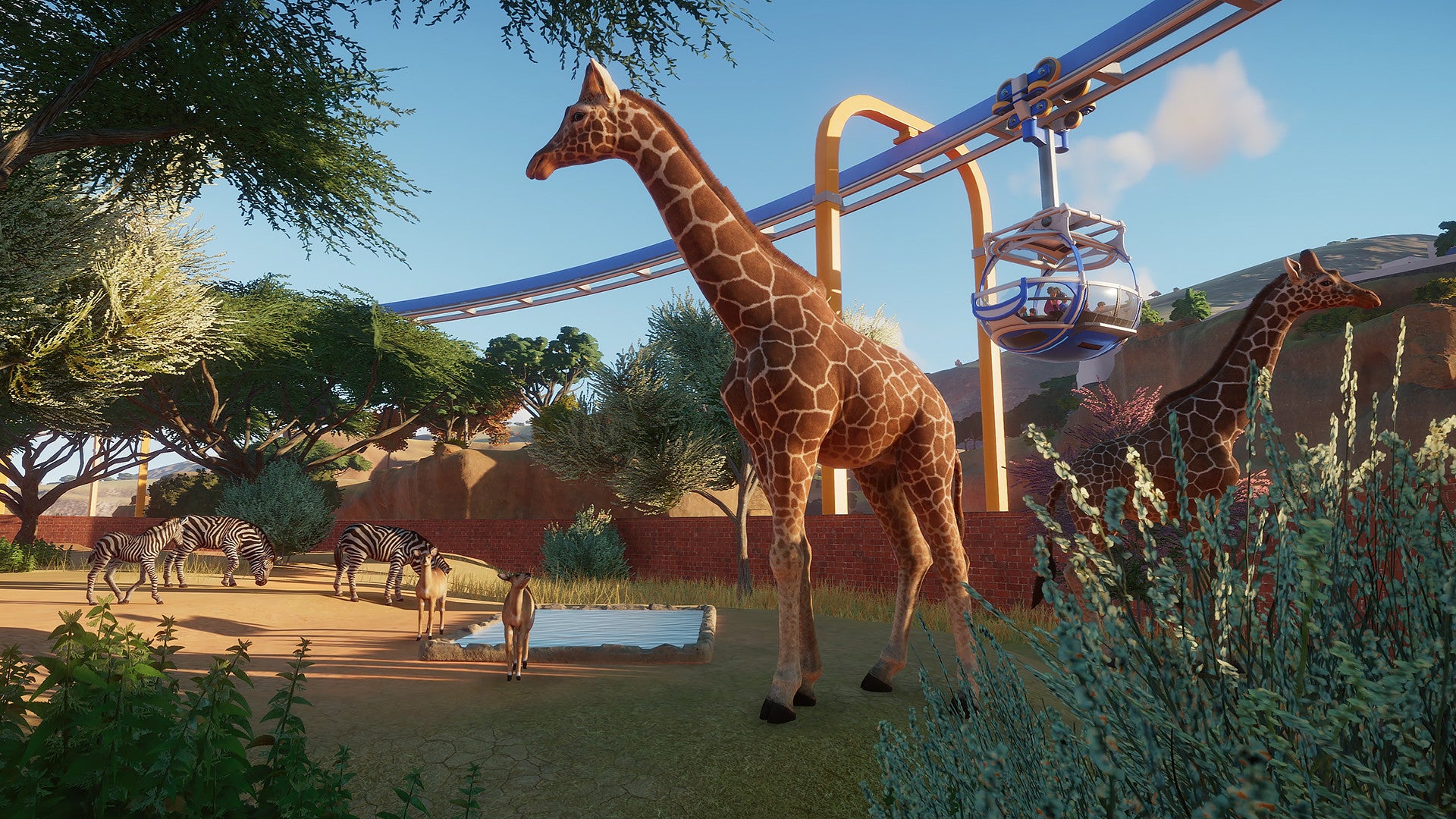 Conservation Credits allow you to buy all sorts of sweet animals in Planet Zoo, and the easiest way to earn them is by popping along to a friend's zoo to check out the competition.
When you first log in to Planet Zoo, you can create an avatar and choose your local region for your avatar's base. To visit other zoos, you'll first need to create a zoo in Franchise Mode.
Once you've picked a suitable name for your zoo, you'll see an Edit button to the next beside your franchise's name. Click on it and check the Visiting Status which allows your franchise to become visible to other players, as well as giving you the option to visit other zoos.
How to visit other zoos
You can only visit a zoo in person if you subscribe to their zoo via the Plant Zoo Steam Workshop by clicking the button on the screen. If you click on My Zoos you'll be able to see your franchises as well as any zoos you've subscribed to.
You can also visit other zoos anonymously, though it'll be your avatar that visits. If another player visits your zoo, you'll get a notification in-game alerting you to their presence.
How to earn Conservation Credits
The easiest way to earn Conservation Credits is:
Visit other zoos, anonymously or otherwise
Sell animals in Franchise Mode or release them
Say hello to other players that visit your zoo when notified
Daily logins
Starting with a small zoo filled with fast-breeding animals is the way to go here, so you can continuously sell your animal's offspring for a few years to earn Conservation Credits easily. To keep the cash flow going, remember to place lots of Donation Boxes and make sure items like hats, balloons and toys are affordable for the public.
Some animals in Franchise Mode can be bought for cash and others for Conservation Credits. You won't get any Conservation Credits by selling animals bought for cash but you can earn them by trading their young and fertile offspring. It's the circle of life, innit?
The best starter animals are the likes of Warthogs, Tortoises and Ostriches as they sell reasonably well and breed pretty quickly. If you buy a female animal but a male of the species is not available yet for breeding with, keep the single animal in storage. Animals won't age while they're in storage, which means you won't run the risk of your new friend dying before a mate is found.
Keep in mind that you'll also need to keep Researching the animals you find and some might not start breeding until you've reached a certain Research point. It goes without saying that you'll need to make sure the animals you buy are fertile, too.
To buy animals for cash, bring up the Animal Trading screen and select the Price filter to toggle it to cash. To make life easier, you can also download habitats from your zoos that will keep your animals happy from the word go, so make sure to have a good look around the Steam Workshop for cool creations.
Once you've earned enough Conservation Credits you can buy the likes of lions and tigers that have better lifespans and fertility, which can only lead to good things for your zoo. If you're still on the fence about whether to play Planet Zoo or not, you can check out our review round-up here.