Overwatch's Capture the Rooster mode is just for fun, no plans at present for Competitive or Quick Play rotation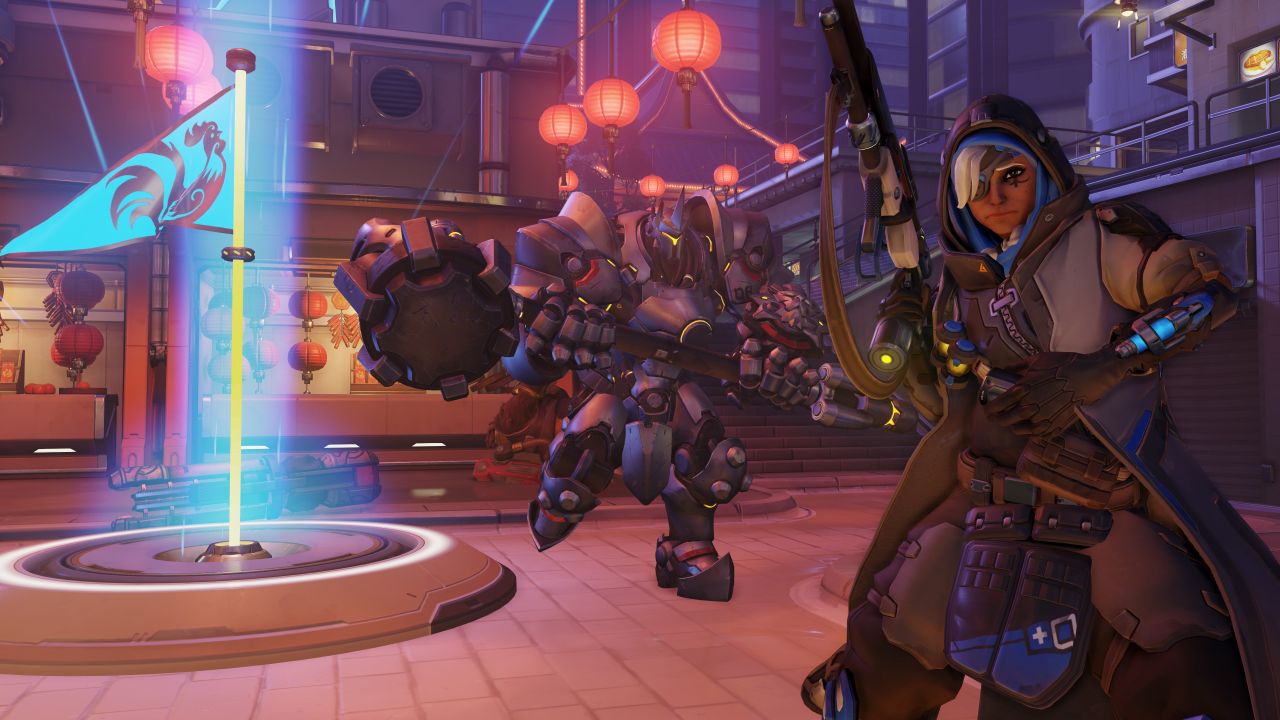 Blizzard has been working on a Capture the Flag game mode since development started on Overwatch. Now, with the Year of the Rooster event live, the mode has been added.
According to the developer video above from Overwatch director Jeff Kaplan, Capture the Rooster was challenging from a development standpoint due to the various attributes of the characters being used on such a mobile map.
At one point, the team gave up on a Capture the Flag mode, because they found it would need to have rules in place which would "no longer make Overwatch heroes feel like Overwatch heroes," according to Kaplan. Because of this, there will only be two rules set in Overwatch's "freeform" version of Capture the Flag.
One: there will be a small pick up time when the flag is reached. This shown by a progress bar on the screen which fills as the player is picking the flag up. The time isn't long, but the action of picking the flag up can be interrupted when damage is taken. This will prevent captures that are "cheesey" such as Tracer triple-blinking in and pressing recall to grab the flag.
Two: your team flag does not need to be at your base when trying to capture the enemy's flag. For example: it's similar to Warsong Gulch in World of Warcraft, only in the latter, players can only capture the flag if the enemy isn't carrying theirs.
Capture the Rooster will remain in Arcade mode during the event, and Blizzard doesn't have any plans to add it to the Quick Play or Competitive rotation. Instead, according to Kaplan, the team just wants players to see it as a fun mode in the Arcade.
Should it ever become fine tuned enough, Blizzard may consider adding it to Competitive mode in the future. For now, it's just in the Arcade for "fun's sake."
And here's some screens of it.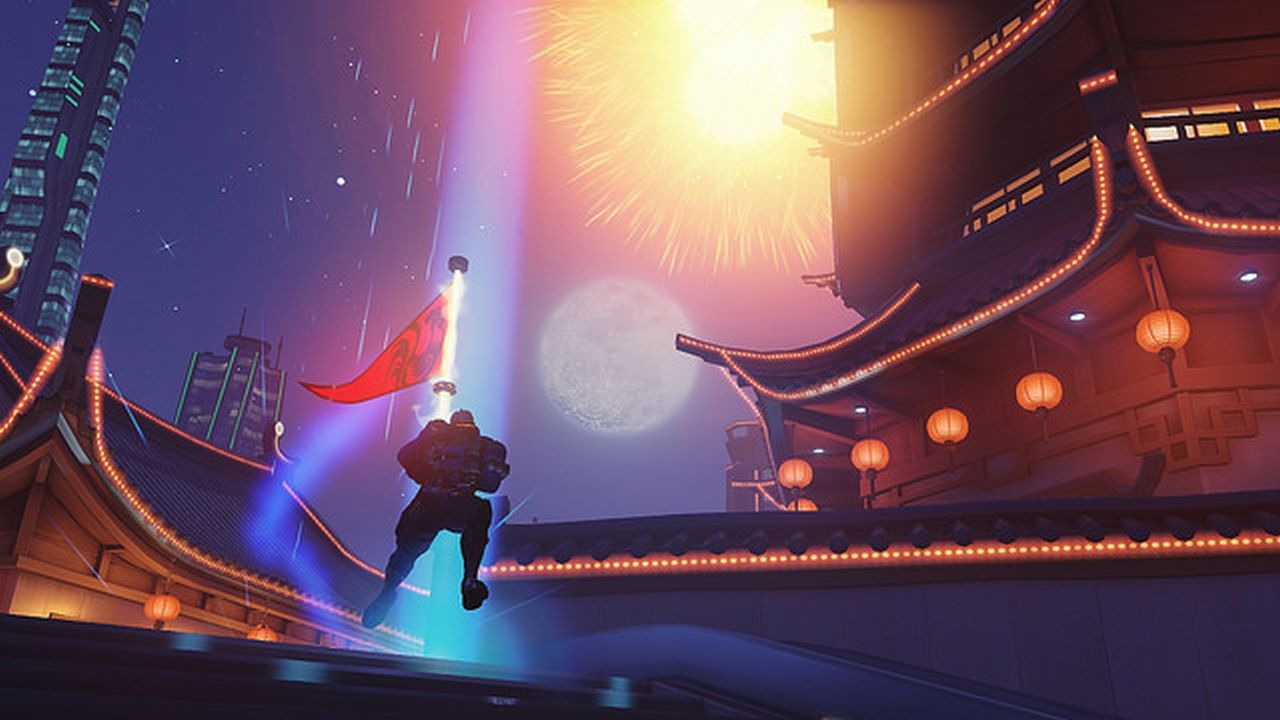 You can have a look at the skins, emotes, intros and all of the other fun stuff found in loot boxes through our previous post.
The Year of the Rooster event for Overwatch went live today, and runs until February 13 on PC, PS4 and Xbox One.