Overwatch tease points to - moon map? New hero? Lore dump? You decide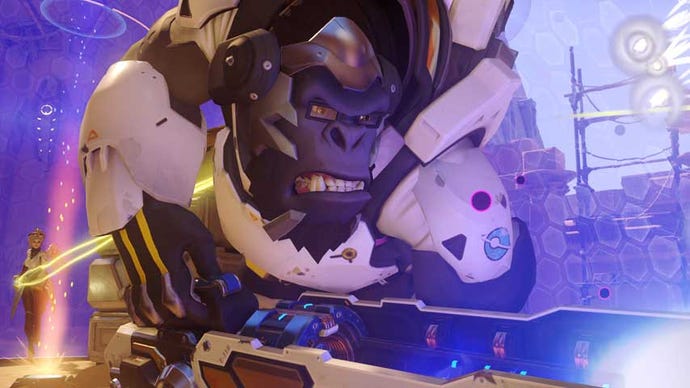 Overwatch is back in teasing mode.
more
Overwatch fans are puzzling over a new intel drop from Blizzard.
The developer has released a new blog and a series of images related to Horizon Lunar Colony, which went offline some years back, according to Overwatch lore.
For those of you who haven't pieced together Overwatch's scattered storytelling, Horizon Lunar Colony was where Lucheng Interstellar raised a series of genetically enhanced gorillas for use in deep space testing. (Winston was, of course, one of these test subjects.) The colony went offline when the gorillas rose in rebellion, and all contact ceased soon after.
And now for the inevitable "until now": according to a new post on the Overwatch blog, Lucheng Interstellar has revealed that the "the colony's databases and monitoring systems are still up and running this day".
"While no direct communication has been established with the facility, the company has successfully retrieved interpersonnel logs sent days and moments before the base lost contact with earth," apparently. You can see these below.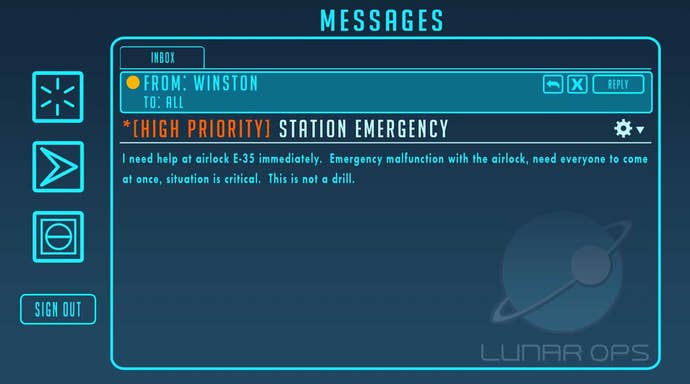 Although the connection to Horizon Lunar Colony is unstable, Lucheng was also able to retrieve an image taken from the monitoring system. As you can see, Winston isn't the only specimen to be missing. Where's Hammond? You'll notice his name mentioned in the messages above.
So what does this all mean? We're pretty sure it's a hint at a new Overwatch map set on the moon. That said, Blizzard has also said new Overwatch animated shorts are coming, and it's possible all this is build up to a new comic issue, or some other lore update, since fans are always asking for more story content.
It seems unlikely we'd get teases for a new event while Blizzard is focused on Overwatch Anniversary, and in any case the developer has said we won't see new events during Overwatch Year 2. Also, Blizzard has indicated we'll only get about four new Overwatch heroes a year, so we're not expecting a second gorilla to join the cast, either.
(If there is a new hero on the way, and it's space themed, please let it be Cat In A Jetpack, Overwatch's most mourned concept.)
Whatever it is, we can almost certainly expect an update over the next few days, since Blizzard has indicated it's not keen on dragging out Overwatch teases like it did with Sombra's ARG.
Anyway, keep it locked to Overwatch; news is surely inbound.