Nvidia Shield now supports PS5 and Xbox Series X/S controllers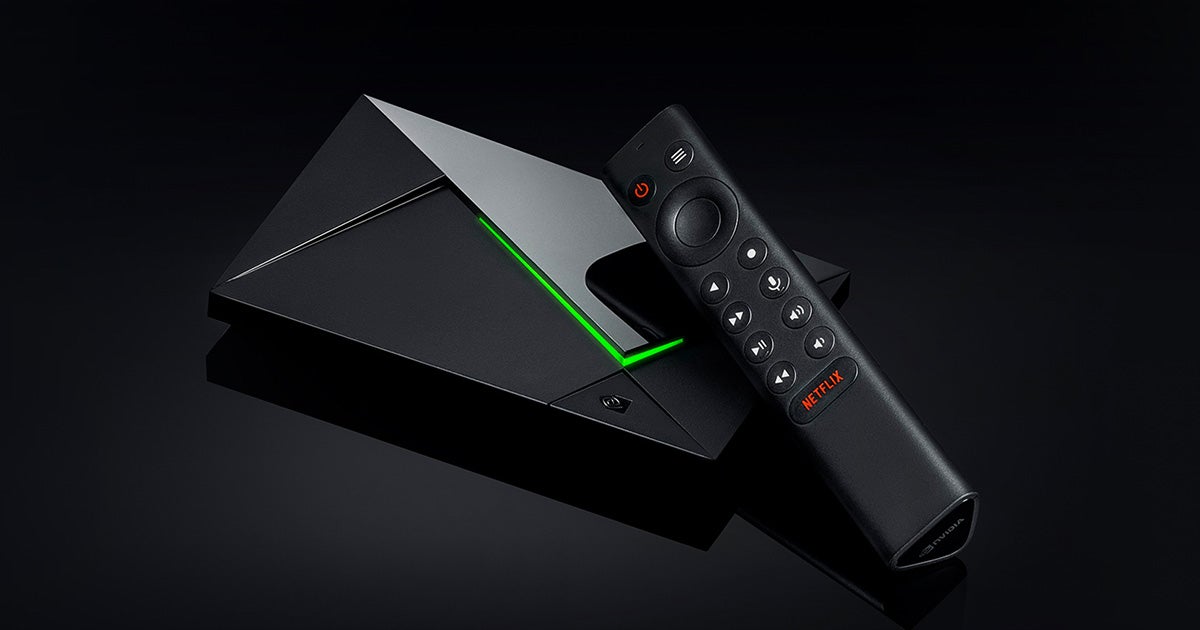 And it's easy to connect your gamepads to the streaming box.
You can now use your PlayStation 5 and Xbox Series X/S gamepads with Nvidia's Shield streaming box.
In a post on the hardware's website, Nvidia wrote these controllers can be used for playing games via both its GeForce Now streaming service, as well as Android releases, thanks to the new 8.2.2 software update.
In order to connect the PS5's DualSense gamepad, you have to press down both the PlayStation and Share buttons until the controller's light pulses blue. For the new Xbox gamepad, users simply press the pairing button until the Xbox button blinks.
The DualSense is the PlayStation 5's brand new controller – revealed in April 2020 – and represents a sizeable change on the previous DualShock 4. The hardware features fancy haptic feedback and adaptive triggers. On launch, we said that the gamepad was "mindblowing," but were concerned about the amount of battery it uses for all of these fancy features.
The Xbox Series X/S controller, meanwhile, is much closer in functionality and aesthetics to its predecessor, this time around boasting a new D-pad and improved ergonomics.
The Shield TV debuted in 2015, with two updated versions launching in 2017 and 2019 respectively. The hardware works with Nvidia's GeForce Now streaming service, which was rolled out of beta in February 2020. At the time, we said it had "more potential" than Google's own Stadia streaming platform.
A Shield update released in August 2020 hugely improved the hardware with AI tech, introducing 4K resolution and the ability to upscale games.