NPD September 2018: Spider-Man, Forza Horizon 4 and NBA 2K19 are all winners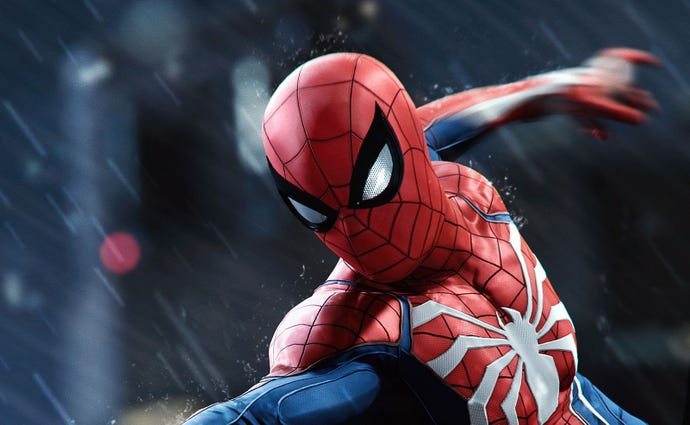 The September NPD report is in. As expected, the two biggest exclusives - Spider-Man, and Forza Horizon 4 - performed exceptionally well.
The NPD Group has published its video game market report for September 2018. Spending across all segments combined; software, hardware, accessories, and game cards grew by 7% compared to last year, amounting to a total of $1.4 billion.
This was motivated mostly by accessories - which continue to grow - and game card sales.
Hardware
Hardware spending dropped by 3% overall compared to last year, and it was enough to offset "significant" spending on PS4 and Xbox One hardware during the month. PS4 was the top-selling console in unit and dollar sales.
In fact, Sony sold more PS4s this September than any other time since 2014. Sony also claimed the single best-selling hardware item this month, once again in both unit and dollar sales, with the PS4 Slim 1TB console.
The PS4 remains this year's best-selling console. Xbox One continued to see growth, with an over 30% growth in hardware dollar sales compared to last year. Surprisingly, the Xbox One X has been Microsoft's best-selling hardware item this year, both in the number of units and dollar value.
Software
Things are even more interesting in software, despite the absence of growth year-on-year in the segment. Spider-Man was September's best-selling game, breaking the record for any PlayStation exclusive launch month in history, in terms of dollar sales.
At launch, the game generated more dollar sales than any other game this year, as well as any game ever on PlayStation. Overall, Spider-Man was the seventh largest launch on a PlayStation platform, and the third best-selling game of 2018.
"Marvel's Spider-Man achieved launch month sales 37 percent higher than the combined launch month sales of all other Spider-Man games released since The NPD Group began tracking in 1995," said analyst Mat Piscatella.
NBA 2K19 was the second best-seller in September, and the fifth in 2018. Impressively, NBA 2K19 had the highest launch month dollar sales ever for a sports title, and was overall the biggest launch in the NBA 2K series.
Assassin's Creed: Odyssey landed at number three, with "double-digit percentage dollar sales growth" compared to Origins' launch a year ago.
FIFA 19 claimed the fourth spot, boasting higher launch month dollar sales than any previous game in the series since FIFA 16, and the third highest dollar sales for any soccer game in history.
Shadow of the Tomb Raider had a decent month as well, becoming the second highest launch - in dollar sales - in the franchise, landing it the fifth spot on the list in September.
Forza Horizon 4, while only managing the seventh spot, had the highest launch month dollar sales in series history. Horizon 4 was also the biggest launch for any racing game ever on an Xbox platform.
NPD all platforms software charts - September 2018 - top 10
Spider-Man
NBA 2K19
Assassin's Creed: Odyssey
FIFA 19
Shadow of the Tomb Raider
Madden NFL 19
Forza Horizon 4
Destiny 2
Super Mario Party
NHL 19
September 2018 top 10 PS4 games
Spider-Man
NBA 2K19
FIFA 19
Assassin's Creed: Odyssey
Shadow of the Tomb Raider
Madden NFL 19
Dragon Quest 11: Echoes of an Elusive Age
Destiny 2
NHL 19
WWE 2K19
September 2018 top 10 Xbox One games
NBA 2K19
Forza Horizon 4
Assassin's Creed: Odyssey
FIFA 19
Shadow of the Tomb Raider
Destiny 2
Madden NFL 19
NHL 19
WWE 2K19
GTA 5