No new Assassin's Creed next year, says Ubisoft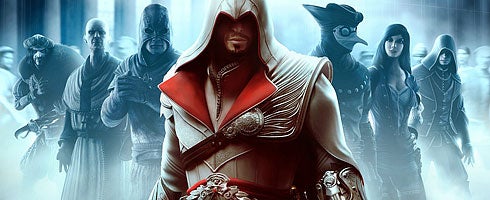 Assassin's Creed associate producer Jean-Francois Boivin has told EG that the series will take a breather next year, following the release of Brotherhood in November.
The news comes as the publisher readies to release Brotherhood a year after the launch of Assassin's Creed II.
"Honestly, I think for the benefit of everybody – and business can come back and override everything I say because at the end of the day it's about selling games – I believe that this license needs a breather," said Boivin.
"You can't plough a field every year. Once every three years – or once every something – you have to let it breathe. You have to let the minerals back in. I think it's the same thing with any license, really."
He added: "I don't think there's going to be an Assassin's Creed in 2011. I think we're going to let it breathe a bit and really focus on bringing something new and exciting for the next time around. This [Assassin's Creed: Brotherhood] is the end of Ezio's story. This is it."
Despite comments from Boivin, back in March, Splinter Cell: Conviction's creative director Maxime Béland told Edge that yearly series outings on big Ubisoft IPs like Assassin's Creed and Splinter Cell were a given.
"This is a long-term vision, so I'm not telling you that yes, in a year you'll have another Splinter Cell, but right now the direction Yves [Guilemot, Ubisoft CEO] gave us and where the company is going to go is, at one point, if the direction doesn't change, yes you're going to be seeing Splinter Cell games, just like Assassin's Creed games, just like anything else, released a little bit more often," he said.
Assassin's Creed: Brotherhood releases on November 19 for PS3, 360 and PC.