No boob armour or chainmail bikinis for War of the Vikings' new female warriors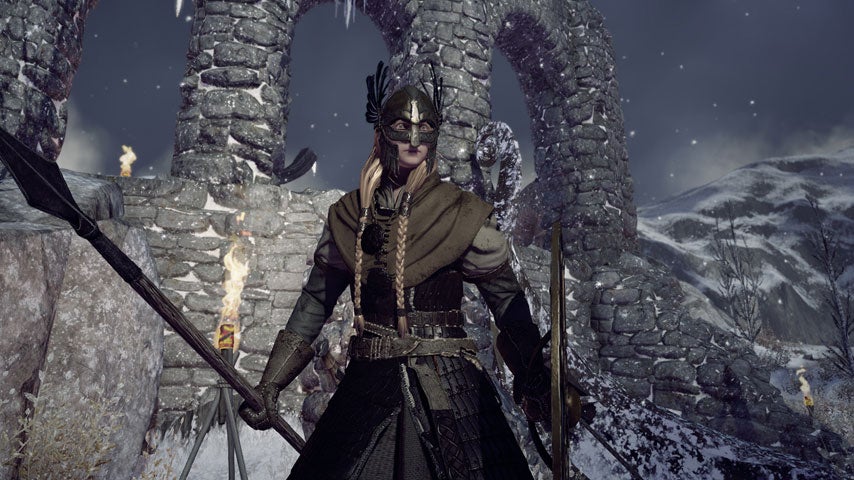 War of the Vikings developer Fatshark has made good on its promise to bring female character to its hack-and-slash multiplayer title - and also on its promise to ensure said females aren't overly sexualised.
Executive producer Gordon Van Dyke was really excited when he learned that female warriors were a historical fact of viking culture, but he was determined to do right by the material.
Although the shield maidens aren't exactly the broken-nosed hunks of muscle you might have expected, they're also no prancing about in high heels, a chainmail thong and chest plates moulded into boobs; any armorer will tell you a shape like that would be useless and potentially deadly on the battlefield.
"Out of all of the research and study that went into designing War of the Vikings, the history surrounding shieldmaidens was some of the most fascinating and controversial," Van Dyke said.
"Our design reflects the preparations that any warrior, male or female, would have made for battle: practical protection, not sexualized fantasy. We've saved the physics for the combat, where it belongs."
As well as adding female warriors, the update includes new maps, weapons, and female faces for all existing classes.
Grab the Shieldmaiden mini-expansion to start playing as one of the toughest women in history; the update is free, although you can also fork out $5 for a customisation pack - sans boob armour. Happily, if you own one of the two premium versions of the game that shipped with extra customisation for male characters, you already own this pack, too. Nice.