Ninja and Marshmello win the Fortnite Pro-Am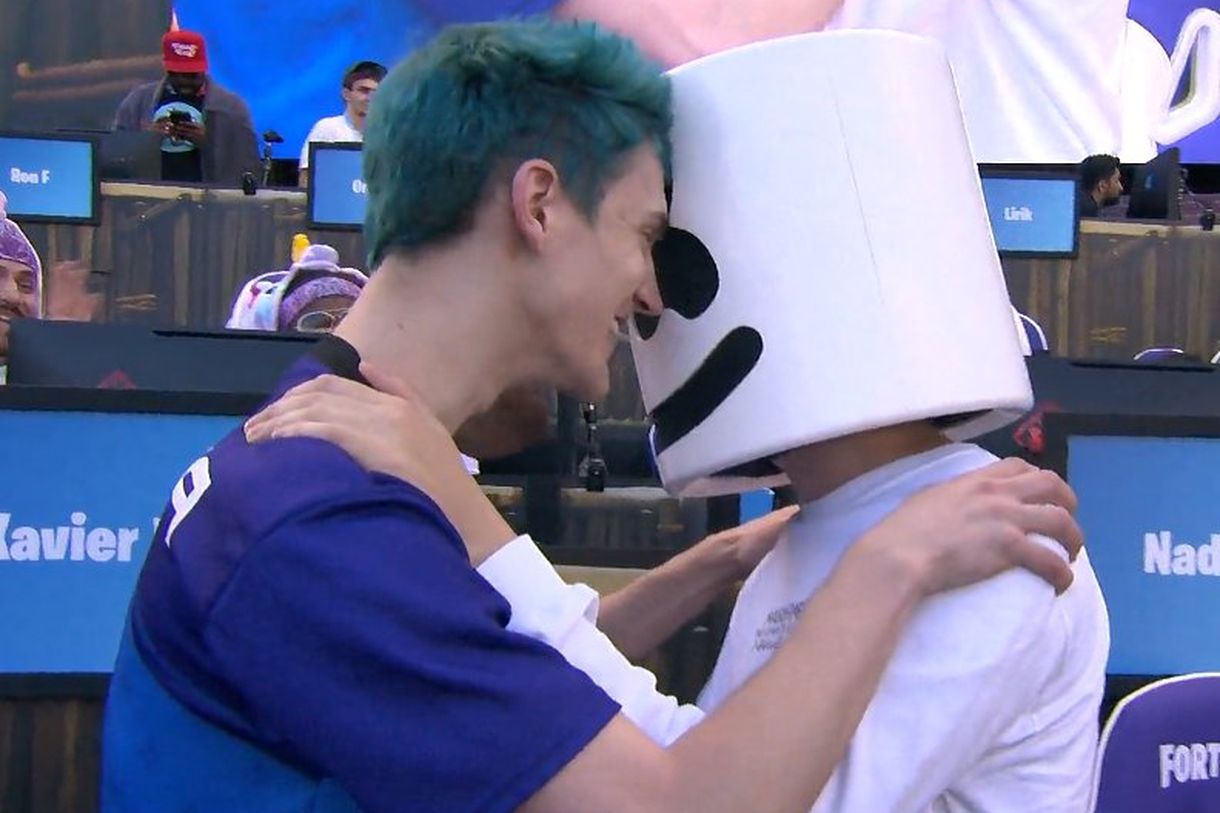 Fortnite streamer ninja and musician Marshmello have won the E3 2018 Pro-Am tournament.
Yesterday was a big day for Fortnite fans - not only did the game launch for Switch, but players could also watch streamers and celebrities compete in the Pro-Am tournament. If you missed the match, the main highlights were its winners: streamer Ninja and musician Marshmello.
Fortnite Pro-Am was a 100-player match-up where streamers and celebrities competed for a $3 million dollar prize pool. (In the abstract sense - it would be donated to the charity of the winner's choosing.) Participants included Myth and Paul George, Markiplier and Joel McHale, and many more.
Polygon has compiled some excellent highlights from the match, including the fact that Ninja was actually taken out early in the first game. Thankfully, he made a comeback for Games 2 and 3, culminating in a mountain peak showdown with OpTic Gaming's CouRageJD. In Fortnite, it doesn't get much more epic than that.
Ninja and Marshmello ended up winning the $1 million grand prize for their chosen charity, and a Golden Pickaxe trophy. Well played, all. Well played.
Keep an eye on our E3 conference time guide for all the upcoming conference times and stay on top of all the big E3 2018 announcements.