NBA 2K21 PS5 vs PS4 comparison shows massive leap in visuals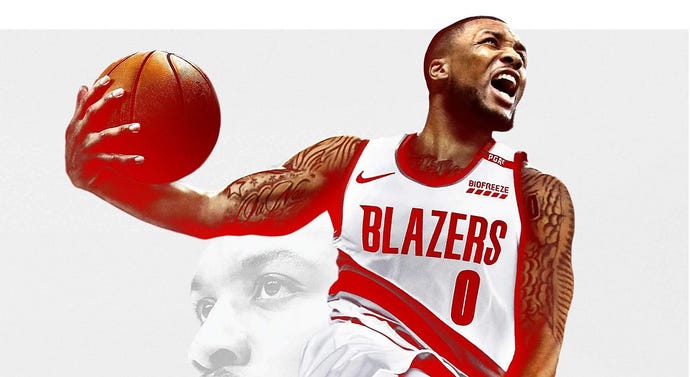 The PS5 and Xbox Series X version of NBA 2K21 looks to be quite the graphical showcase.
2K Games released a first-look at NBA 2K21 gameplay captured on PS5 this week. The footage looked stunning, much in the same way PS4's gameplay debut did back in 2013.
According to Visual Concepts, the next-gen version features updated lighting, textures, physics and new animations for player movement and impact. More than the visual quality on display, the PS5 footage looks much more alive thanks to unique AI interactions. The developer says there are over 150 of those, and you can see them in things like cheerleaders and mascots invading the court, as well as on the sidelines and even in crowds.
But nothing really shows off the leap in fidelity quite like a good comparison. YouTuber BBallCreator 2K did just that, in an attempt to recreate the same moments using the current PS4 version to see how they stack up.
It's worth keeping in mind that though 2K says the footage has been captured on PS5, they're presented in a sizzle reel and not in a raw gameplay format, so the comparison is not entirely like-for-like. With that said, the video does a great job of replicating the camera angles and game conditions, even going as far as showing model quality in closeups.
And here is the full gameplay trailer 2K Games released, which contains more of these sizzle reel moments.
The next-gen version of NBA 2K21 will be available starting November 10 on Xbox Series X/S, and November 12 on PS5. It is not a free upgrade. You can pre-order NBA 2K21 on Amazon.