Molyneux: Fable not limited to trilogy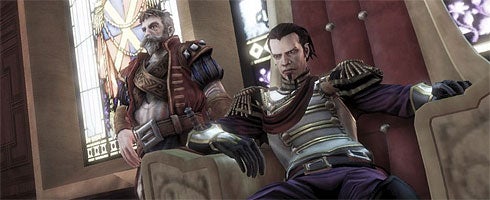 Peter Molyneux has said Fable is not necessarily limited to a trilogy. Speaking to Inside Xbox at the Eurogamer Expo, the developer said anyone completing Fable III will see there's no suggestion the game is the end of the series.
"Forget about the word 'trilogy'," he said. "I hate limiting ourselves to a trilogy. I want you to feel that you're on a journey in Fable, and I'm not going to tell you what happens at the end of Fable III but I don't think you'll feel in any way that you've reached the end of a trilogy."
You could have got yourself in the mood for Fable III this week for zero pounds: Fable II was listed as free on XBLM then promptly re-charged.
Fable III is released on October 26 in the US, followed by a October 29 release in Europe.
Thanks, Gamerzines.