Minecraft on Windows 10 now supports Oculus Rift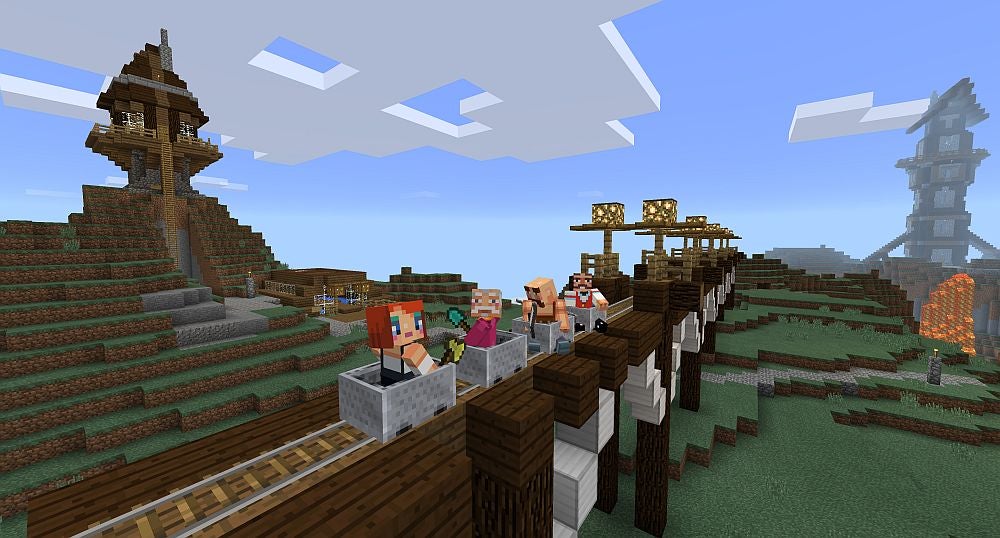 If you own an Oculus Rift and Minecraft, you can now play the game in VR.
The Windows 10 version of Minecraft has been updated to include support for the Oculus Rift VR headset. The move has been talked about for a while, but is now a reality.
An update has been released to Minecraft: Windows 10 Edition earlier today to enable the mode. This new update also includes the same features available to Gear VR users, and more.
An example of the Rift-specific features include keyboard and mouse support as well as other control options like the Xbox One controller. The game will also use MSAA to get rid of jaggies, with an option to adjust render distance. There are also a couple of VR options to allow for a comfortable experience.
Minecraft can also be played in its regular form through the headset via the living room option, which projects gameplay onto a virtual wall.
Finally, Mojang has released a short video, which you can see above, that gives a bit of a behind-the-scenes look into how this was achieved, and how playing the game in VR is different from the usual.