Midway Newcastle's open-world game is Necessary Force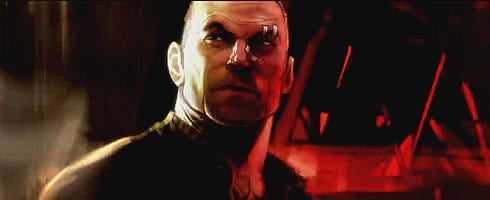 Midway Newcastle may be on the verge of closing it's doors, but that has not stopped the team from working on its open-world detective drama, Necessary Force.
Studio head Craig Duncan had a chat with Develop regarding the title, which after three months of work is playable, and says the team is not giving up just yet.
"The idea of a detective who sets his own rules is the sort of story that's been around in movies for a while, but we don't think anyone's managed to capture the essence of those choices and consequences in games," said Duncan. "That unprecedented level of open world influence and troubled morality is something we're really keen to explore.
"It's really important that people know that this is a team that wants to stick together - sometimes when you look at buying a studio you can worry that the real talent, the people, will just flee the ship, leaving you with some IP, kit and an empty building; the pieces of the puzzle that aren't really worth anything," he added.
"But everyone here as worked together for at least two years, with the original core team still together after about ten years. We've been through the ups and downs and all want to stay working together.
"Despite all that's been going on, we've only had three people leave this year – it just goes to show that everyone wants to stay together, how galvanized they are as a team. They don't know if they're going to have a job in a month's time, but they're still putting in a huge amount of effort now; staying until nine in the evening working on this – and that's because they're all so motivated by the great project we're working on."
More through the link.
Thanks, Johnny.