Microsoft's Black Tusk will make "innovative Gears Of War," claims Lobb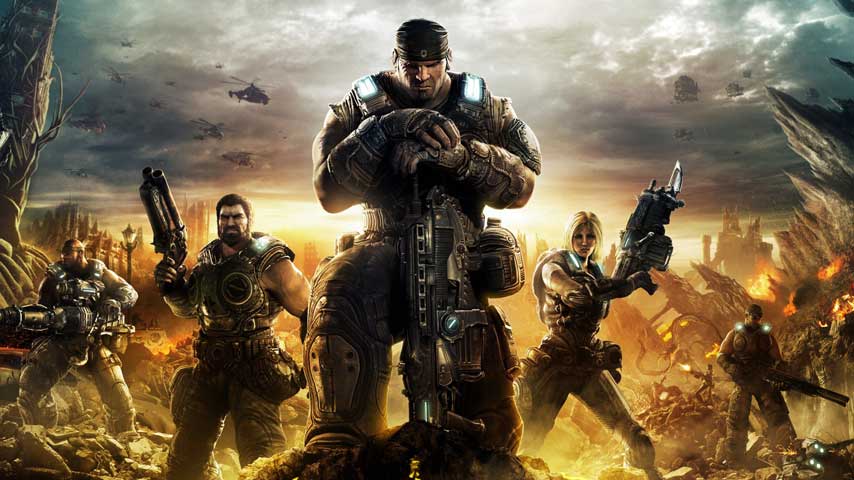 Gears of War Xbox One developer Black Tusk is going to make an innovative entry to the series, according to Microsoft Game Studio's Ken Lobb, who has discussed the new shooter, the departure of Killer Instinct developer Double Helix Games and more in a new interview.
Lobb made his comments in a new Edge interview, which explained that he was instrumental in the discusssions that led Metroid Prime to become a first-person title. The man's not afraid of suggesting big risks, clearly.
He is now involved across all of Microsoft's first-party studios. When asked what he thought of Black Tusk taking over the Gears of War IP - following its acquisition from Epic Games - Lobb replied, "I actually have tons of respect for Chuck [Osieja, creative director] and all the guys up at Black Tusk. I think the reality is what we have is innovative Gears Of War. That's what I believe they're going to make.
"They're an internal studio, but the reality is it's cool to have [an IP] that can be a grand slam right out of the gate. The concepts they've been toying with are awesome. You take what they were thinking about and their expertise on Unreal Engine 4, because that's what they've been playing with since their founding, and really go with the IP. Again, this was a mutually agreed thing. It's not, 'Here's this thing you must take.' That's not the way Phil [Spencer] works; that's not the way we work."
On Double Helix - which was recently purchased by Amazon - Lobb continued, "[Double Helix] gave us their best pitch for Killer Instinct and that was a prototype that was playable. I was deeply involved in Killer Instinct 1 and 2 working at Nintendo with Rare. I designed the core combo system and worked closely with them on basically every character on the game and all the animations. It's an IP that I love dearly, both from the memory of working with these guys and also because it's kind of fun to go to the arcade and win a lot.
"I was able to bring some of that back. [Creative director] Adam Isgreen ran the product internally, and we had a bunch of great designers working with Double Helix to make the game. That was a game where I went literally no more than two or three days without looking at it for pretty much the whole time it was in development. I love the genre, so I cared a lot about making sure the game was balanced."
Iron Galaxy, the same team behind the re-release of Street Fighter III: Third Strike, is now in charge of Killer Instinct. Lobb teased that Microsoft now has plans for the series that he feels, "players will be happy with."
We'll have more on the new Gears of War when it drops. Stay tuned.