Magicka sells over 30,000 digital copies in less than 24 hours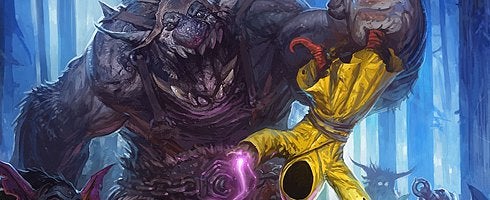 Paradox Interactive has announced that Magicka has sold over 30,000 copies across all digital download platforms in less than 24 hours.
The title is also sitting at number one on the Steam charts, and Arrowhead Studios is "working around the sundial and is fully committed to ongoing support by zapping glitches and communicating with players."
"The reception for Magicka has been better than we dared to hope, watching the numerous YouTube clips of gamers and editors worldwide laughing themselves senseless as they misfire spells left and right as well as the comments on twitter and forums show us people really get the humor and the idea behind Magicka," said the game's producer Shams Jorjani.
"Singleplayer and LAN is what most people are currently playing but updating the multiplayer lobby and continuously improving the game is our top priority."
Paradox and Arrowhead games are posting daily updates on the game on both the Steam and Paradox forums.
If you have yet to get the game, it is currently available for digital download for $9.99. It was released yesterday.