Magic Johnson, Larry Bird confirmed as legends in NBA Jam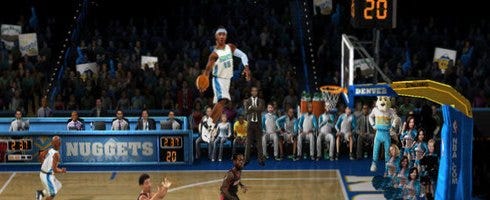 EA's confirmed it's bringing in NBA old schoolers Larry Bird and Magic Johnson to over-the-top ring-buster, NBA Jam.
Speaking with MTV Multiplayer, creative director Trey Smith said that come the end of the classic campaign, the two will pop up as the final team to beat.
"Whoever wins the [2010 NBA] championship, they'll be the second-to-last team, and then we'll have a legendary battle. Right now it's slated: Magic and Bird," he said.
When pressed if other characters from the NBA and outside of it would be included, Smith wouldn't say if that was the case.
NBA Jam is set to release some time this year for Wii.