Just Cause 4 trailer teases contents of the expansion pass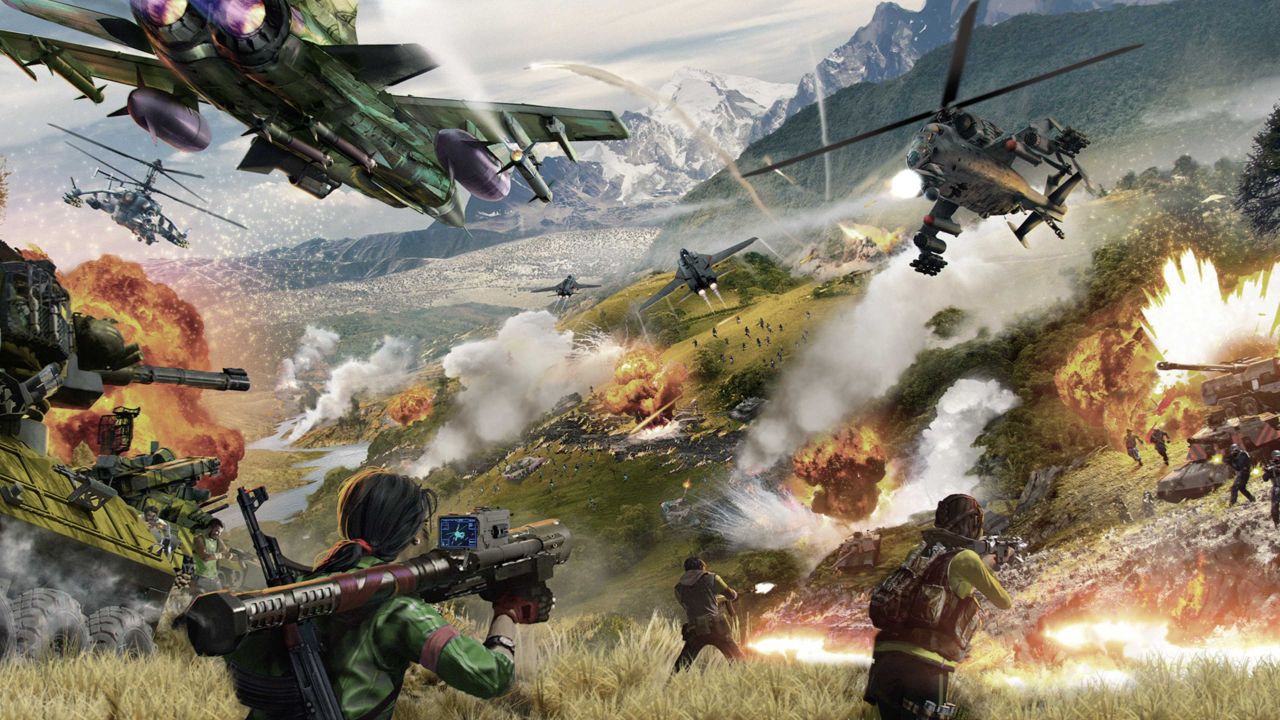 The Just Cause 4 expansion pass will feature demons, dare devils and danger.
An expansion pass will be made available for Just Cause 4, and you can get a small taste of what to expect in this teaser trailer.
Just Cause 4's Expansion Pass DLC: Dare Devils, Demons, and Danger will be released in 2019, and will feature some wild sounding shenanigans. What else would you expect from Rico, right?
Contents of each pack are outlined below, courtesy of the press release.
Just Cause 4 expansion pass contents
Dare Devils: Pack 1 - Takes racing and destruction to new heights as Rico battles the gangs of the Solis underground in heart stopping death races and rampage rallies.
Demons: Pack 2 - Rico faces an ancient demonic force that infests Solis and poses a terrifying threat to its people.
Danger: Pack 3 - Rico's former employer mysteriously appears in Solis, bringing advanced technology, secret weapons and specially trained operatives.
If purchased as part of the Just Cause 4 Gold Edition, the pass will also grant customers seven days early access to each of the three expansions upon release.
Just Cause 4 releases December 4 on PC, PS4, and Xbox One.