Latest Guitar Hero Live tracks will be familiar to fans of the series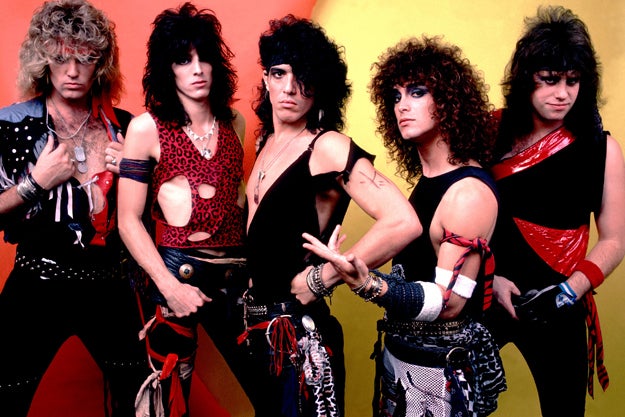 More tracks have been announced for Guitar Hero Live and it contains some familiar hits from the '80s. Plus, all of these songs have appeared in previous Guitar Hero games.
Here ya go:
1. Living Colour - Cult Of Personality
2. Pat Benatar - Hit Me With Your Best Shot (Live)
3. Ratt - Round and Round
4. Slipknot - Before I Forget
5. AFI - Girl's Not Grey
6. Warrant - Cherry Pie
7. Incubus - Drive
8. Faith No More - Epic
9. Audioslave - Cochise
10. Survivor - Eye of the Tiger
11. Queen - We Are The Champions
12. Disturbed - Down With The Sickness
If you'd like a listen at all the tracks announced for the game so far, FreeStyleGames has a Spotify playist you can fire up.
Guitar Hero Live releases October 20 in North America and October 23 in Europe for PlayStation 3, PS4, Wii U, Xbox 360 and Xbox One.
A mobile version will be released on iOS devices including iPad, iPhone and iPod Touch.