GTA Online's massive Gunrunning update adds a personal bunker, APC, weaponised Tampa and more - first screens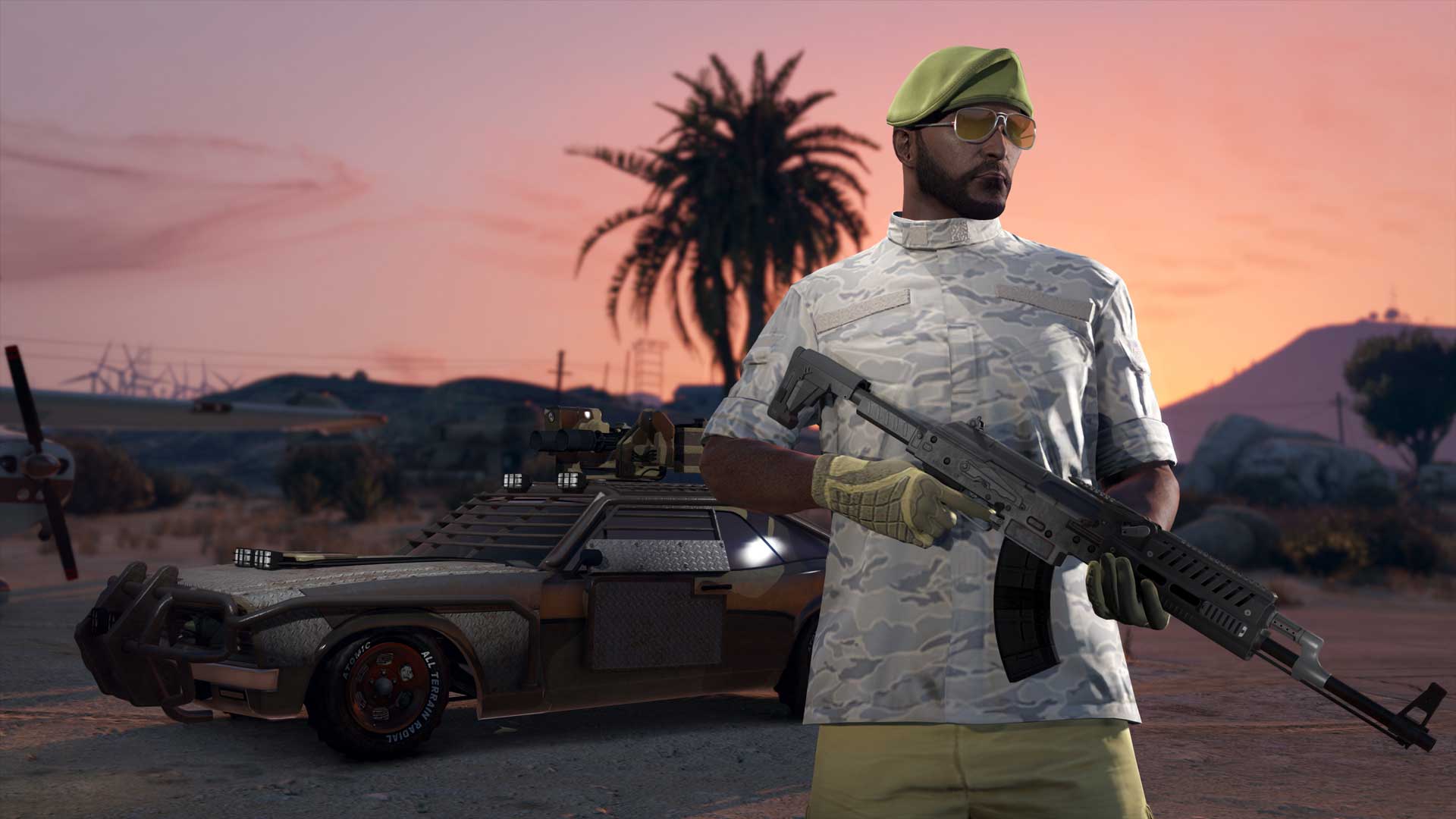 GTA Online has a new lifestyle to offer the up and coming entrepreneurs of GTA 5.
GTA Online has added another career path for those GTA 5 players tired of pursuing the lifestyle of a CEO or biker.
Coming to PC, PS4 and Xbox One in June, the Gunrunner update focuses on Southern San Andreas' illegal weapons trafficking industry, which is featured during the plot of GTA 5's campaign but hadn't previously been foregrounded in GTA Online. This is the massive spring GTA Online update Rockstar promised back in March.
"New opportunities are opening in a highly lucrative and equally malicious network hidden underground ripe for takeover by the VIPs, CEOs, and Biker bosses of Los Santos and Blaine County," Rockstar said, which covers pretty much everyone in GTA Online.
While Rockstar hasn't yet revealed all the features of GTA Online's Gunrunning update, it did have a lot to say about the new property type - bunkers:
Dotted throughout Blaine County are hatches - look into these mysterious properties on the Maze Bank Foreclosure site and you'll find sprawling underground headquarters for sale, ready to be stocked with new military grade vehicles and weapons manufacturing equipment capable of developing highly sought after offensive and defensive technologies. As the residents of Los Santos know, the only thing more fun than crime is profit and should you choose to invest in this new business, some extremely shady customers are ready to pay top dollar for what you can deliver.
Rockstar also shared some images of the weaponised Tampa and all-terrain APC vehicles coming to GTA Online with the Gunrunning update.
The developer will talk more about GTA Online's Gunrunning update soon, including "specific business and research opportunities, details on the massive tactical, full-service Mobile Operation Centers complete with new weapon upgrades and deep customization, all new Weaponized Vehicles and more".
Before anyone chimes in with "does anyone play this anymore": yes. Heaps of people. Three and a half years on GTA 5 is still selling with over 80 million units shipped. Rockstar continues to pour forth a stream of GTA Online updates GTA Online makes so much money that Rockstar can easily afford to delay Red Dead Redemption 2. Matt played it so much he wrote a hugely helpful GTA Online guide.
Also, GTA Online is still really fun.