GTA Online's Diamond Casino launch saw the biggest number of players since the game's release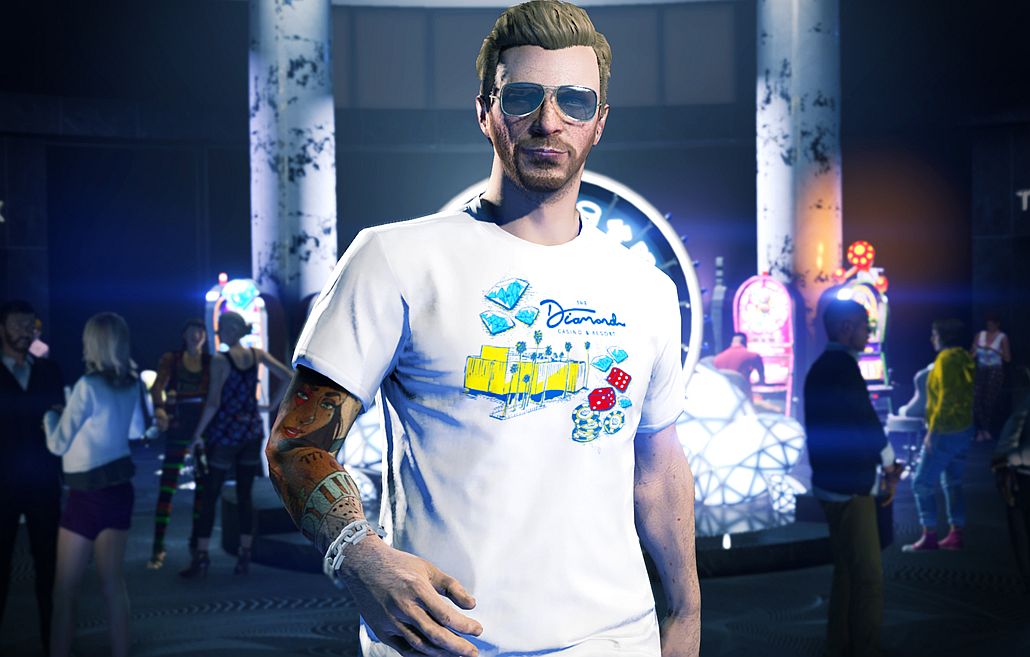 GTA Online's Diamond Casino is very popular.
Rockstar Games said today the launch of its Diamond Casino and Resort DLC set a record for GTA Online.
According to the studio, the opening of the casino's doors on July 23 was the "biggest day and biggest week" of player numbers since GTA Online launched in 2013.
Player numbers weren't disclosed, but last we heard, the base game (GTA 5) had shipped 110 million copies worldwide.
The new space, called Diamond Casino & Resort, is located in the heart of Los Santos and is the "largest mass entertainment complex" in the game. Players can play various gambling games, bet on horse races, purchase new duds, and even own one of the penthouses.
Elsewhere in the blog post, Rockstar outlined what players can expect this week in-game.
For starters, the Vysser Neo Sports Car is now available, and it's pretty sharp as you can see in the clip.
https://media.rockstargames.com/rockstargames-newsite/gifs//f1f9d7f.mp4
This week players can also earn double bonuses in Casino Story Missions. Just pay a visit to Ms. Baker's management office who will task you with protecting Tao Cheng from the Duggan family.
Those who give the Lucky Wheel a daily spin can also win GTA$, RP, clothing and more. The big prize this week is the Grotti Turismo Classic sports car.
You can also purchase new sculptures, wall art, and clothing items like the Knit High Roller Jacket and the Gold Kronos Tempo Watch. Speaking of clothes, just for logging in this week, you will be handed the Diamond Vintage Tee for free.
Ammu-Nation is offering 30% off the Up-n-Atomizer ray-gun, the Unholy Hellbringer and the Widowmaker this week, and if you need a new ride, the Grotti X80 Proto and the Vapid FMJ are 30% off this week. You can also tale 40% off the Shitzu Hakuchou Drag.
Don't forget: if you are a Twitch Prime member and linked your Twitch and Rockstar Social Club accounts before July 29, you can claim the free Master Penthouse in-game via the website on your iFruit.
"Those who missed the latest deadline can still purchase the Master Penthouse and receive a rebate for the price of the base Master Penthouse unit within 72 hours," said Rockstar.
If you linked your accounts you can take advantage of 70% off the Mammoth Thruster jet pack and the TM-02 Khanjali tank through August 8 as well as 10% all items on sale this week.
Finally, be sure to check out the Diamond Program before August 7 rolls around.