The GTA 5 producer just bought a church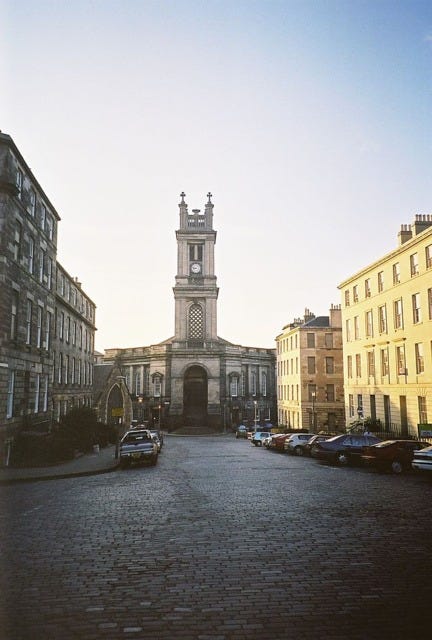 Grand Theft Auto 5 producer Leslie Benzies has bought a church in Rockstar North's home of Edinburgh, Scotland.
It follows the release of this GTA 5 first-person mod for Xbox 360.
Edinburgh's Evening News reports that Benzies bought the St Stephen's Church in Stockbridge, Edinburgh for the community after it faced closure.
The deal is reported to be in excess of £500,000, and the figure saw Benzies beat some 50 other bidders who wanted to turn the building into business or homes.
Benzies' spokesperson said his purchase was, "entirely philanthrophic," and added that because he lived in the Stockbridge area for over a decade, he recognised the building's, "importance to the community."
The rep went on, "Stockbridge is a busy residential area with a relatively small number of community venues. The preservation of St Stephen's church as a community centre meets a pressing need as well as protecting an important historical building."
The church will be preserved, improved and maintained as a community hub in the area.
Well, isn't that lovely? What do you make of this one?
Via Gamespot.