Grow Home is the next game to follow Child of Light, Valiant Hearts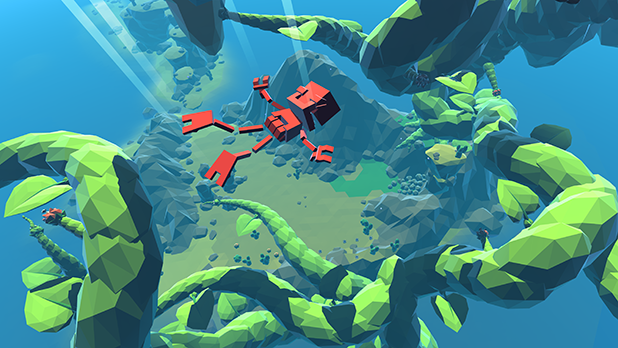 Ubisoft has announced another small passion project in the wake of the success of recent releases.
Child of Light, Valiant Hearts: The Great War and Far Cry 3: Blood Dragon are all the products of a new initiative at Ubisoft where the publisher lets key developers rest after big triple-A projects by working on something smaller, more creative and more personal.
This approach fosters employee satisfaction and even turns a profit, but it also gives us some really special games, so with any luck Ubisoft will continue pursuing it.
The newly-announced Grow Home is another of these passion projects, according to the UbiBlog post introducing it. This time, it's Newcastle studio Ubisoft Reflections which has taken the helm; the team has mostly been jobbing for the past few years, contributing to The Crew, The Division, Just Dance, Watch Dogs and Far Cry.
A physics based game with procedural generation, Grow Home puts players in charge of a bipedal robot and tasks them with climbing back to their spaceship in orbit by growing a plant - Jack and the beanstalk style.
Players control the robot's hands individually via the left and right triggers, and can grab anything, making climbing kind of freeform. The plant's shape as it grows is also determined by the player, and various tools and devices like parachutes and teleport pads enliven the trip.
Grow Home is coming to PC with no other platforms confirmed at present. There's no release date either. Oh, it's coming to Steam on February 4, according to Blue's News, and here's a trailer.