GeForce Now Comes to PC and Mac, But The Price is a Killer
The pricing structure for Nvidia's cloud-streaming service makes it nearly unusable for avid players.

This article first appeared on USgamer, a partner publication of VG247. Some content, such as this article, has been migrated to VG247 for posterity after USgamer's closure - but it has not been edited or further vetted by the VG247 team.
Last night at CES 2017, Nvidia announced the expansion of its GeForce Now cloud-streaming game service. GeForce Now allows players to stream PC games rendered on remote Nvidia servers via the company's GTX 1060 and 1080 video cards. All that is required from consumers is a mouse, desktop or laptop PC/Mac, and a stable internet connection.
Oh, and a great deal of money.
There are comparisons being made to Netflix or Amazon Video, but GeForce Now isn't a lump-sum subscription service. Nvidia is instead charging players by time spent on the service, using its own credits system. Register for GeForce Now and you get 1,000 credits for free, with another 2,500 credits being $25. Playing on a GTX 1060 will cost you two credits per minute, while the upscale 1080 will cost four credits per minute.
With the free credits from registering, players can get 8 hours and 20 minutes of game streaming from a GTX 1060 and 4 hours and 10 minutes on a GTX 1080. Each $25 lump sum of 2,500 credits will net you 20 hours and 50 minutes of play for $25 for the GTX 1060-based server, once again falling to 10 hours and 25 minutes for the GTX 1080.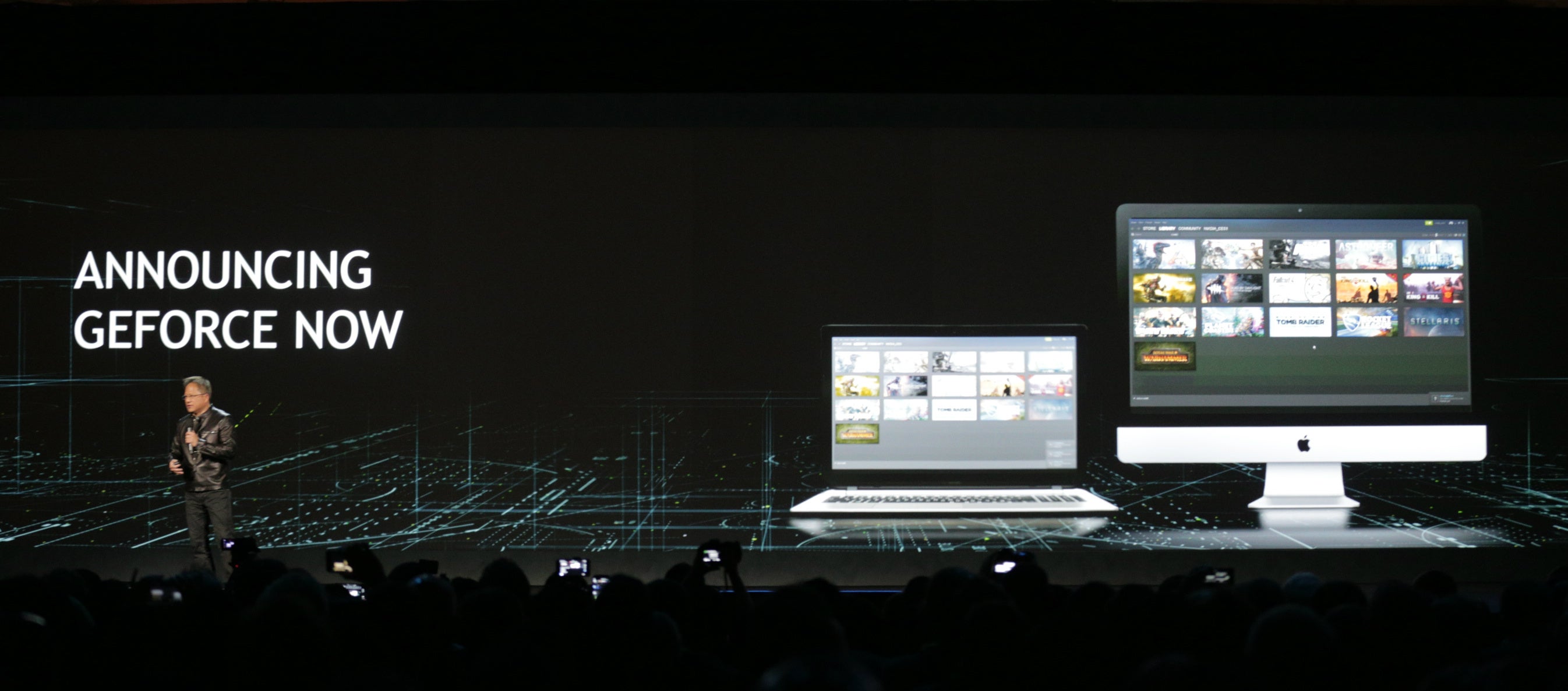 Nvidia is trying to sell it as an ease-of-use experience, as users won't need to have expensive PC gaming hardware or maintain their drivers. The problem is the price puts this outside of the average use case of many casual PC players. Paying Nvidia to install and play your own Steam, Origin, Uplay, GOG, and Battle.net games seems like an extra layer added to the process for little benefit. Yes, that's right, you still need to own the games you're looking to stream.
The more you play PC games, the better it becomes to simply buy a gaming-capable system than it is to pay for GeForce Now. At best, this is a system for enthusiast players on the go, but generally when you're traveling, your bandwidth isn't good enough for normal video streaming, let alone what GeForce Now likely requires. I say "likely", because the FAQ is rather light on specifics like resolution or bandwidth requirements.
GeForce Now feels like a non-starter, at least under the current pricing structure. If you're interested, you can register for the early access period on the official website.