Free-to-play tactical action game Guns Up is now available on PS4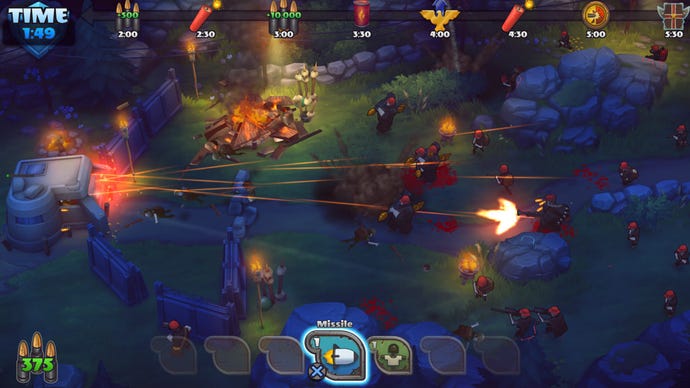 Guns Up, the free-to-play tactical action game for PlayStation 3, PS4 and Vita, is now available.
The game's release was announced during the PlayStation Experience keynote today.
Guns Up was developed by Valkyrie Entertainment, and it tasks players with building bases, form armies, and take on rivals. You can ally with other players and expand to conquer new territories and the game comes with leaderboard support.
New updates and features will be in the works on a continuous basis.
Also, PlayStation Plus users will receive the following exclusive bundle for downloading the game:
5 Rare Card Packs
50 Attack XP Boost
50 Attack Munitions Boost
50 Attack Card Boost
5 Attack Ranger Unit Rental
5 Attack Rocket Launcher Rental
If you head over to the PS Blog, there is also a redeemable voucher code which hands out 100 Gold (in game currency). It's valid until December 5th, 2018 while supplies last.