Forza 7 pre-load is now available on PC and Xbox One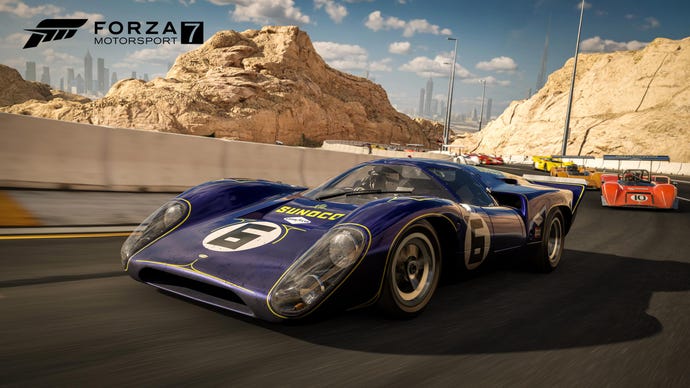 Forza 7 is now available to pre-load for those who have it pre-ordered through the Microsoft digital stores on PC, and Xbox One.
The pre-load went live earlier today, and the download could be as high as 95GB. We previously learned that Forza 7 will have a 50GB day one patch for the disc version, bringing the total install to around 100GB on launch day.
As is often the case with digital pre-orders, the pre-load includes this patch and will allow you to start the game as soon as the release date rolls on in your region.
Pre-load for #Forza7 is now available for Xbox and Windows 10!

— Forza Motorsport (@ForzaMotorsport) September 26, 2017
The Xbox One version comes in at 67GB, because it does not contain the 4K textures. Xbox One X owners will need to download these when the new console launches in November. The PC version, on the other hand, includes the 4K assets from the get-go, hence the size variance.
As with all other pre-loads on Xbox Live, those who pre-ordered the game before today will need to delete the smaller file that was automatically downloaded for the actual pre-load to start.
Forza 7 is out October 3 on PC, and Xbox One. Ultimate Edition owners can play starting this Friday.