Final Fantasy 15's launch trailer is a live action affair with children, an iron giant and Florence + The Machine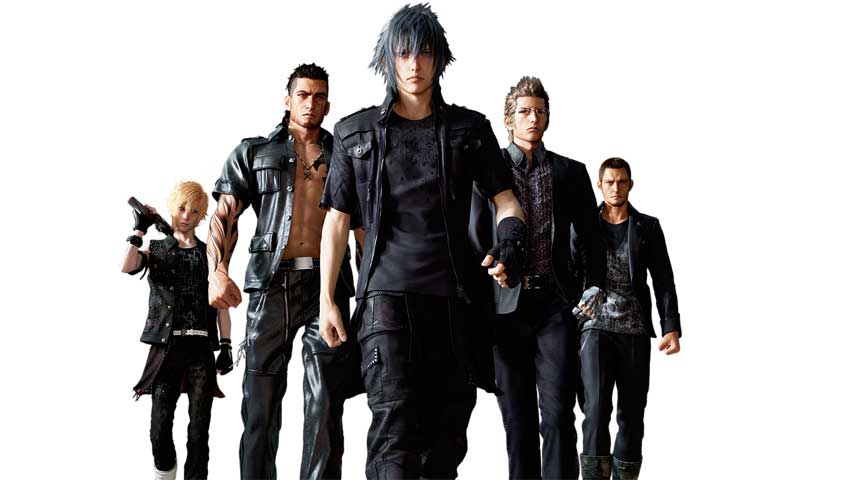 Final Fantasy 15 is out now, if you're standing on the right side of the date line.
Final Fantasy 15 is mostly available now (sorry, America; just a few hours more though) and Square Enix has released this launch trailer to celebrate.
Set to the now-familiar strains of Florence + The Machine's cover of Stand By Me, it features some ordinary children caught up in the turmoil of kingdoms at war, which apparently include iron giants. These beasts should be familiar to Final Fantasy fans, and have popped up in Final Fantasy 15 videos before now.
Final Fantasy 15 is reviewing well, and we'll have some thoughts from Alex in the morning. In the meantime if you want to see some more of it here's some PS4 Pro 4K Final Fantasy 15 footage, and a comparison of the PS4 Pro 4K and base PS4 1080p builds of Final Fantasy 15.
Or just rewatch the trailer a bunch of times, I guess. I'm not sure Final Fantasy 15 needs a bunch of child actors awkwardly juxtaposed with obvious CG to sell, but if I were an expert in video game marketing I would make a great deal more money than I currently do, so who knows? Maybe this is the trailer that will convince you to give Final Fantasy 15 a crack.