Make your own FF15 car memes with official assets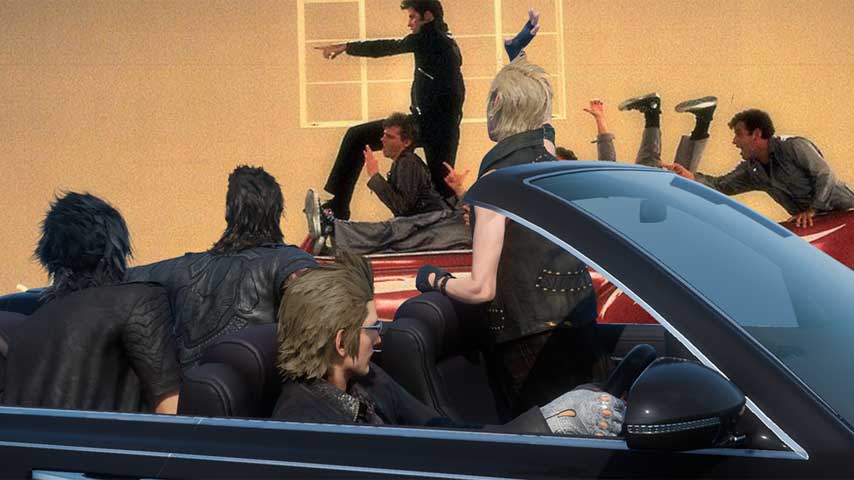 Final Fantasy 15 director Hajime Tabata enjoys the car meme inspired by the TGS 2014 trailer so much that he's released assets to facilitate your creativity.
Final Fantasy 15 allows players to tool about the world map in a car. Scenes showing the core party members looking out the window have been reworked by Internet wags to show Noctis and his buddies ordering fast food, staring enraptured at women, and so on.
Siliconera reports producer Shinji Hashimoto isn't amused, but Tabata loves it. He's released a couple of transparent PNG files of car scenes to make it easier for fans (and detractors) to fool around.
Grab them below.
FF15 is coming to PS4 and Xbox One. Tabata recently addressed concerns over his comments regarding the "one button" combat system, and showed off the battle system in action.
[Featured image via Rice Digital.]