Vin Diesel and Michelle Rodriguez star in next year's Fast & Furious game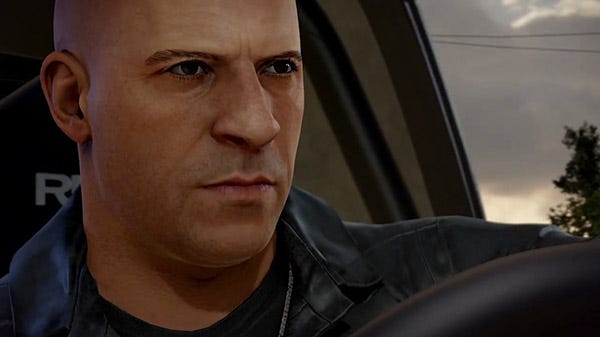 Fast & Furious Crossroads will hit PC, PS4, and Xbox One in May 2020.
The upcoming team-based, car-heist action game will coincide with the release of its movie counterpart, coming to theaters on May 22.
In development from Slightly Mad Studios, Fast & Furious Crossroads will include both a multiplayer mode and a story campaign - the latter of which features the film series' stars Vin Diesel, Michelle Rodriguez, and Tyrese Gibson.
Publisher Bandai Namco describes the upcoming title as a "team-based, vehicular-heist action game" where players "travel from the streets of exotic locales to the murky world of international espionage, pulling off high-speed heists and stunts as they battle to take down a new threat."
Check out the trailer for yourself, which closed out this year's Game Awards 2019: