Family Guy: first mobile game images do the Simpsons: Tapped Out dance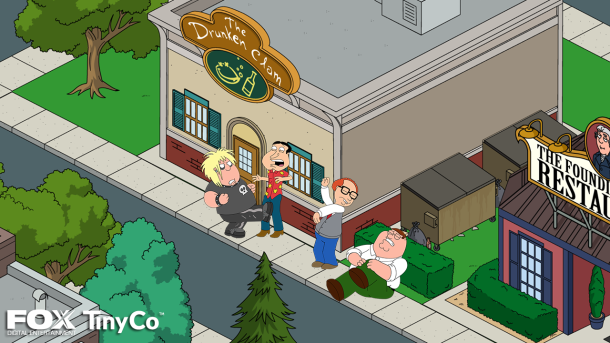 The Family Guy Mobile Game developers Fox Digital Entertainment and TinyCo have released the title's first screenshots, revealing what appears to be a Simpsons: Tapped Out approach to the Griffin's native Quahog.
As you can see, the game gives players control over their virtual city, complete with characters from across the series' span. The game is pegged for a blanket April 2014 release on Android and iOS devices.
Let us know what you think.
Via IGN.