EverQuest II update features LavaStorm revamp and new dungeons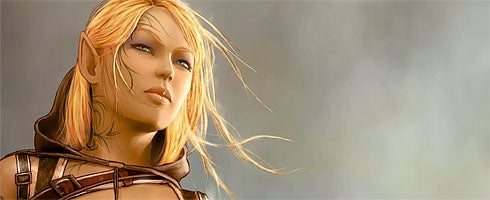 The latest EverQuest II update, Elements of Corruption, has gone live.
Players will witness the invasion of Lavastorm, as the island is invaded by Void creatures, so we're told.
New armor will be available for purchase along with new solo content, weapon slots, robe appearances, and new character appearances and stats.
Good to hear.
More features are listed in the press release after the break.
EVERQUEST® II "ELEMENTS OF CORRUPTION" GAME UPDATE PITS GOOD AGAINST EVIL
Game Update Features a LavaStorm Revamp and New Dungeons
WHAT:
EverQuest® II's game update "Elements of Corruption" features conflicts rising between old enemies as the island of Lavastorm is invaded by Void creatures. Players will be treated to multiple feature updates and changes to Lavastorm itself.
This update also brings new solo content, robe appearance, and weapon slots, along with new sets of armor that will be available for purchase, featuring new stats and appearances.
"Elements of Corruption" Features:
• Lavastorm Revamp: Lavastorm has undergone a huge make-over. The beach areas at the entrance have been extended as the Void creatures encroach on Najena's territory. In her efforts to fight back, it appears that Najena decked out the Lavastorm elementals with some eye-catching new armor! There are more than 20 new quests available for levels 45-55 and a whole new set of level 80 solo content.
• New Dungeons: Players will notice three new dungeons in this update. Groups of tradeskillers can provide emergency help to a stranded raid by building the escape portal in their own version of the Palace of the Ancient One. Up to twelve adventurers can enter Najena's Ward of Elements in an attempt to save Najena from the agents of Munzok. Full raid groups will be asked to venture into Munzok's Material Bastion and find ways to defeat Munzok the Corruptor himself.
• Guild Hall Trophies: Want to show off your guild's awesome fighting skills? Now you can display a trophy mounted with the head of the raid mob you killed to display in your Guild Hall.
For more details, log on to www.eq2players.com.
WHEN: "Elements of Corruption" game update is live.
EverQuest II is rated T (for Teen) by the ESRB with content descriptors for suggestive themes, use of alcohol and violence.
WHERE: www.everquest2.com