EVE Online developer was sent a bag of dicks through the post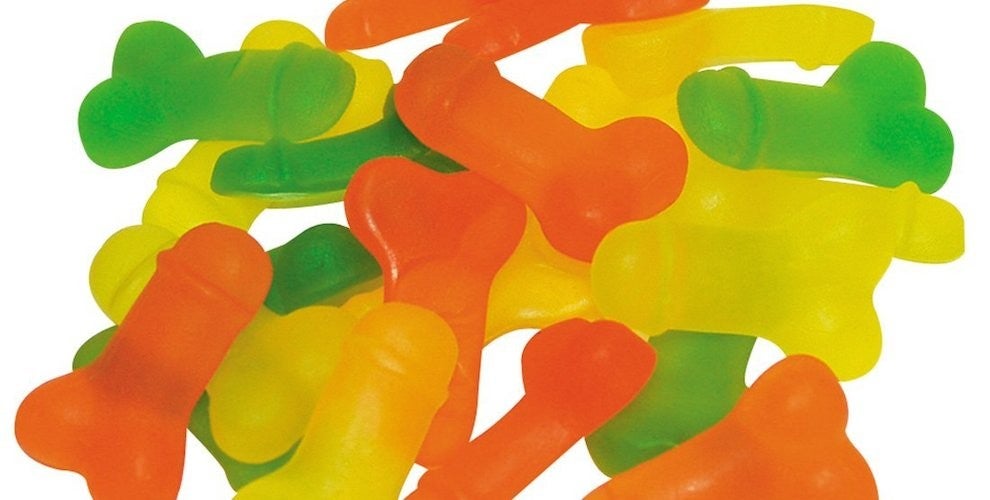 Gamers are a passionate and creative bunch, and nothing demonstrates that more than this story about a bag of willies.
Eve Online developer, Brenton "CCP Larrikin" Hooper, popped onto Reddit to let people know the proper procedure to follow when posting things to Iceland, using a recent package as an example. A package containing a todger-ific surprise.
"Here in Iceland, we pay tax on anything that gets imported. This includes anything you order from Amazon (or wherever). When it comes into the country, customs will check for an invoice and then you have to pay them to get your stuffs (or just ask them to throw it away).
"If they can't find an invoice, you get a letter in the mail asking for one. There are some exceptions to needing an invoice (gifts for example) but you can only get away with that if its near your Birthday. You can authorize Customs to open up the package to find out what it is.
"I recently received a package, and got one of these mails. I hadn't ordered anything so I asked Customs to open it. I got this email from them:
"'Hello, Your shipment has been opened and it did not contain an invoice. We need to have an invoice or some kind of receipt that confirms the value of the content to get the shipment cleared through customs. The shipment contains: Two Candy gummy bags in the shape of penises, glitter, penis shaped confetti and a coupon that says "Eat a bag of dicks". Please send us the invoice (link removed) here. Best regards, Tollmiðlun Póstsins'
"So, if you'd like to send something to CCP, please make sure to include the invoice and a description of the item."
This is Hooper's second phallus-themed gift, with the first having a more hopeful message:
Thank you special someone who sent @CCP_Larrikin this amazing cardboard dong we now have on display in our area ? pic.twitter.com/1v957xxK3L

— Katrín/CCP Punkturis (@CCP_Punkturis) March 9, 2016
Sadly, he didn't get to eat the gummy trouser snakes, nor gaze upon the confetti custard canons, as the package was disposed of.
"I hope it made the customs blokes day. But I guess they see weird stuff all the time," he wrote. "As for this 'package', thrown away, i appreciate the thought though!"