ESRB outs Magic Carpet, Sorcerer's Maze for PS3 and PSP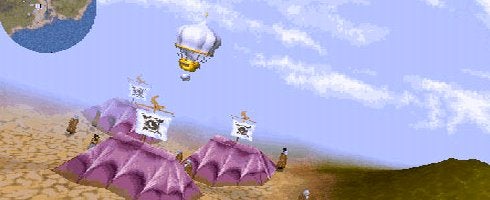 Those who don't own an Xbox console of some sort but do own a PS3 or PSP will soon be able to play a Peter Molyneux game.
No, it's not a Fable title. Calm down.
According to the ESRB website (via Joystiq), Molyneux's 1994 title Magic Carpet is set for release on PS3 and PSP as a PSOne Classic. No date or formal announcement as yet, though.
Also outed was Sorcerer's Maze from XS Games, which looks to be a puzzler of sorts.
We'll mail Sony and see if anyone bites.
Meanwhile, check out what you can get today through the PS Store update.