Dread Templar a very 90s name for this 90s-inspired shooter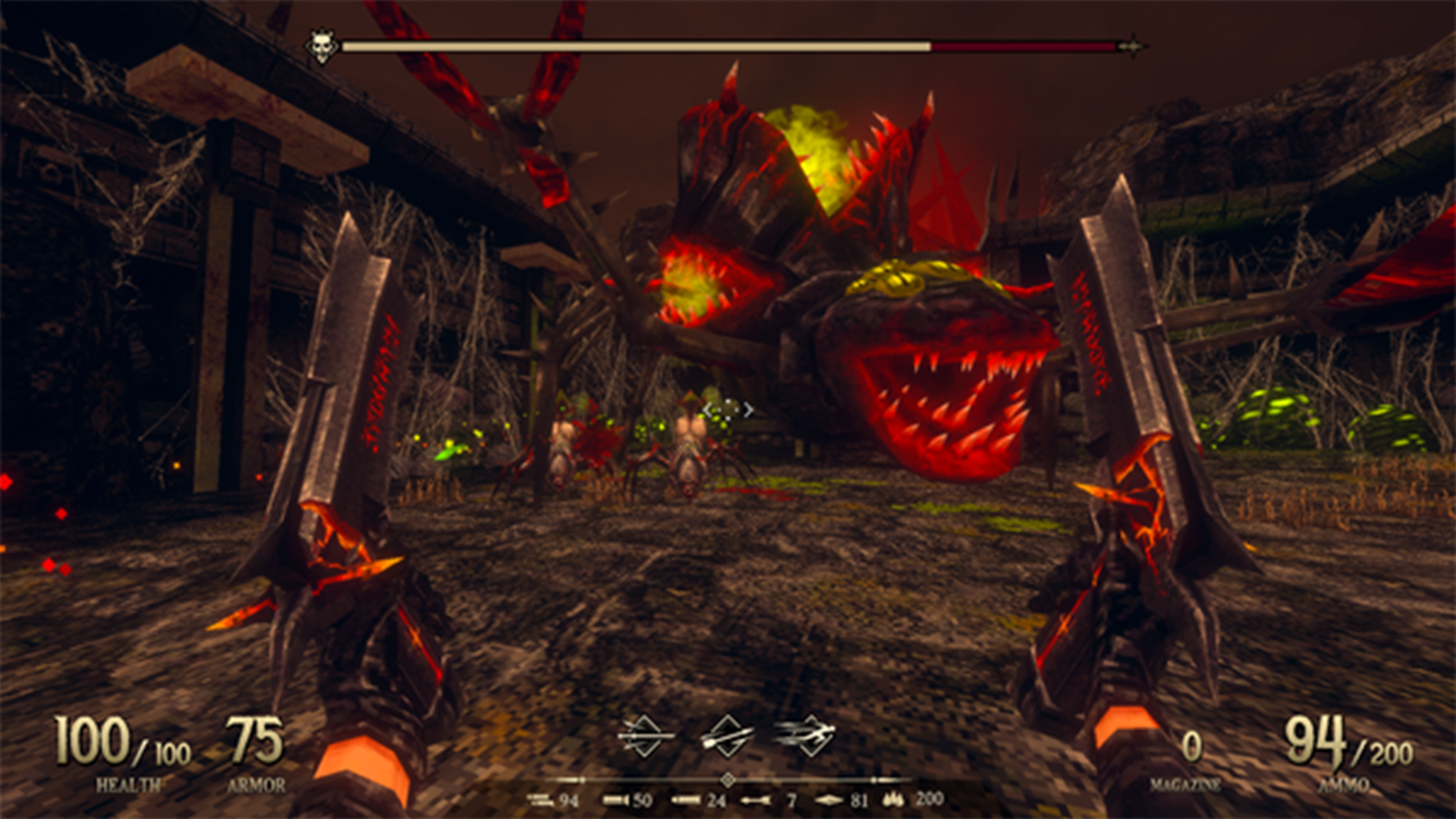 Title inspired by the likes of Doom and Quake.
90s-themed first-person shooter Dread Templar is set to launch on Steam Early Access later this year.
The title is a throwback to a simpler time, a retro shooter inspired by iconics of the FPS genre like Doom, Quake and Hexen. Developer T19 and publisher 1C are bringing the game to Early Access in fall 2021, with a release on other platforms coming next year when it reaches 1.0.
The game was previously known as Hell Hunt, before being given its current rebrand.
Dread Templar has a retro pixel art style, with players able to use more than ten different kinds of weapons to dole out destruction.
"You are a Dread Templar seeking revenge deep in the evil realm," according to some blurb about the game.
"Explore the levels and solve puzzles to find hidden weapons and upgrades. Face hordes of demons and bloodthirsty fiends using your rich arsenal of katana swords, firearms, and infernal weapons that will make YOU the scariest thing in Hell. Gain Dread Powers and customize your skills according to your playstyle, as they will help you in your battle against the dark forces."
This isn't the first intentionally retro shooter that's come from the indie space. Back in 2017, Devolver Digital released Strafe, an old-school FPS with some roguelike elements.