We want to believe all these Dishonored 2 rumours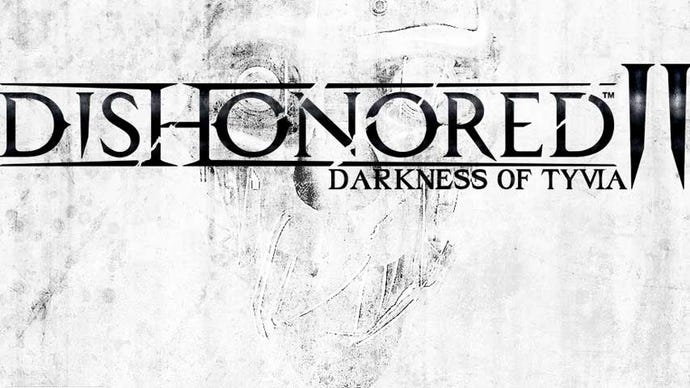 Dishonored 2 will be unveiled at gamescom 2014 and come to PC, PS4 and Xbox One the following year, according to a sudden bevy of whisperers.
Dishonored 2 is something we've ben expecting, as Bethesda has made several noises about the stealth-'em-up becoming a major franchise.
We got quite excited back in March when an alleged E3 slide showed a presentation on a Dishonroed sequel called Darkness of Tyvia. We didn't think much of it especially when it was joined by a fact sheet, which likewise failed to materialise at E3.
Now, the Dishonored 2 rumour mill has suddenly kicked back into gear. Over the weekend, NowGamer went live with details allegedly leaked by an anonymous insider source.
According to the site's report Dishonored 2 is in the works at Arkane Lyon, with Harvey Smith as lead. It will star a new protagonist, and although our hero (or anti-hero)'s identity ahs not been confirmed. Arkane reportedly weighed up the possibility of letitng players take the role of empress Emily Kaldwin, suggesting a later time period than the original game.
Unfortunately, the source's information is at least a year old, so we can't draw too many conclusions from the information - even assuming we accept its veracity, which you are not obliged to do.
So that's one set of rumours examined. On to the next: today, we've had word via an anonymous email tipster that Dishonored 2: Darkness of Tyvia is coming to PC, PS4 and Xbox One, likely in November 2015.
The tipster said a reveal is expected at gamescom in August, and supplied the alleged PS4 pre-order boxart above.
We have not verified the tipster's identity and have to point out that the cover art would be quite easy to mock-up. Do not get too excited. Dishonored 2 is sure to be a thing sooner or later, and while we're not willing to hazard money on these tip-offs turning out to be true, we're more than happy to say that the appetite for rumours like this indicates a strong desire for a follow-up to Arkane's brilliant effort.
We fired off an email to Bethesda, but nobody was available for comment on this matter.
We don't know what Arkane's been up to since Dishonored wrapped, but we do know it has been hiring staff to work on PS4 and Xbox One as well as PC and older formats, in case you had any doubt that a major Bethesda release wouldn't turn up on newer consoles.
Arkane's US studio has been said to be working on Prey 2 following trouble with original developer Human Head, though; the rumour has surfaced twice, although Bethesda has denied it.