Destiny: Xur location and inventory for October 9, 10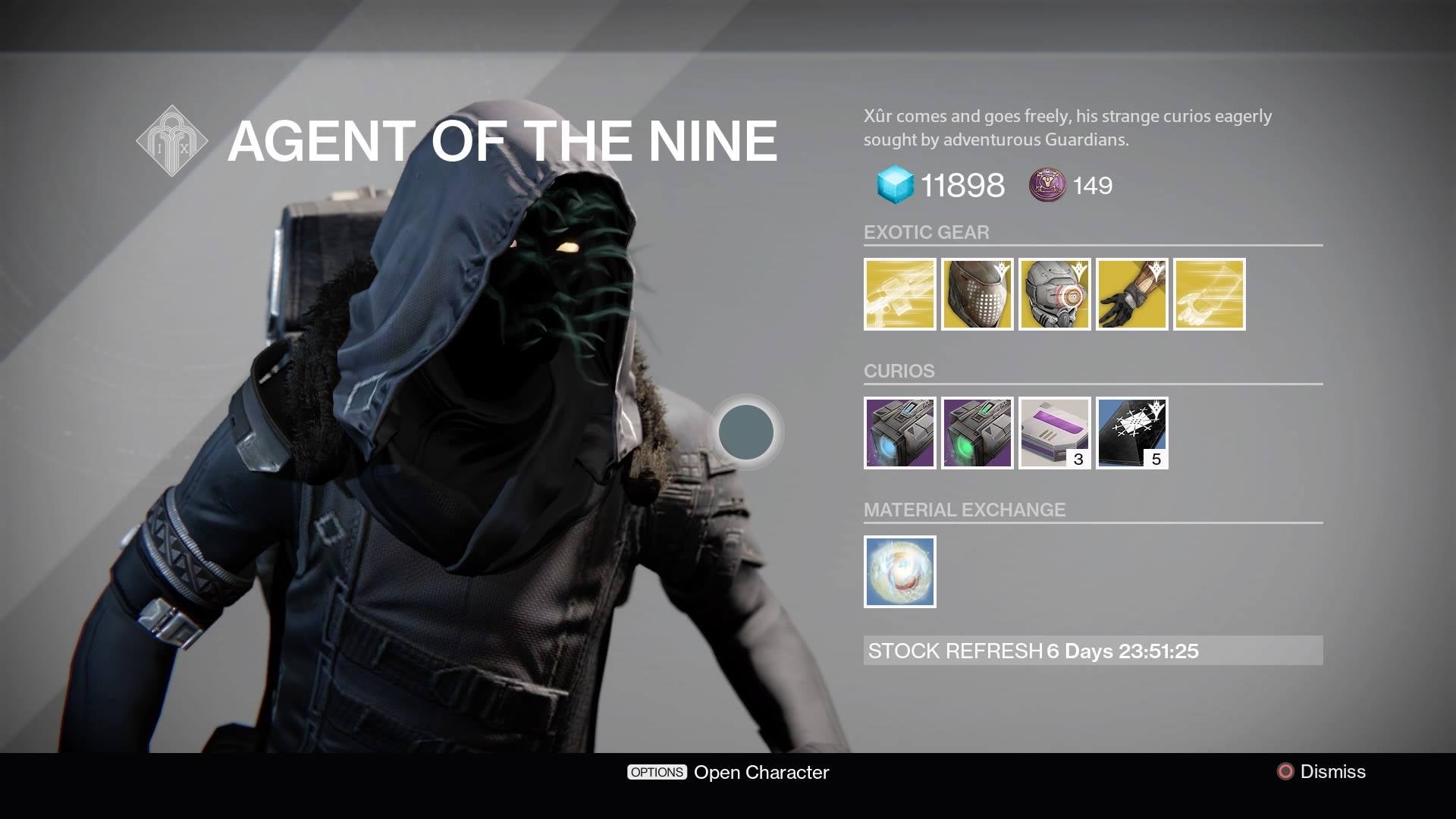 Xur may be the same man every week, but his sack of goodies isn't.
Xur: Agent of the Nine and bringer of Exotic treats is here once more. Xur will sell you Year 2 armour pieces. As for weapons, he may either bring some, or just engrams for Year 1 versions.
You may also buy the Three of Coins from him. This is an item that increases your chances of getting Exotic drops from bosses when used.
You will find him to the right of the Vanguard mentors this weekend. He packs up and leaves 9am GMT on Sunday, October 11.
Here's what you can buy: