Destiny: Xur location and inventory for October 16, 17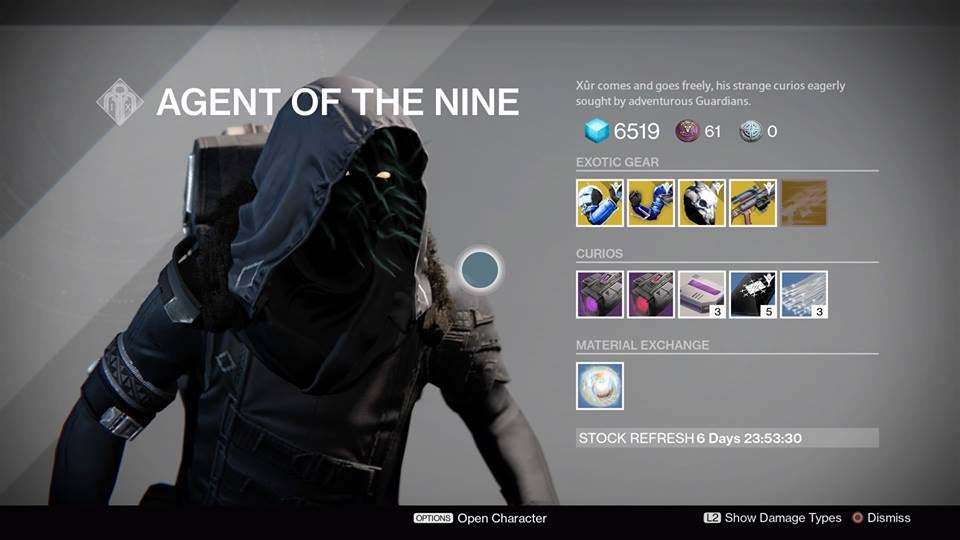 Xur's visit to the Tower brings a new item this week.
Xur: Agent of the Nine has made his weekly trip, bringing Exotic armour and weapon engrams along with him.
Xur now sells two new items. Three of Coins: a consumable used to increase drop rates of Exotic engrams, and Glass Needle: an item you're going to need if you're looking to reroll stat and upgrade nodes on Exotic armour. This is done via the Twist Fate node.
Find him by the Crucible quartermaster this weekend. You have until 9am GMT on Sunday, October 18 to get what you need.
Have a look at his wares below:
If you're considering buying Hereafter, there are a couple of things you should know.