Destiny 2: Xur location and inventory, October 12-15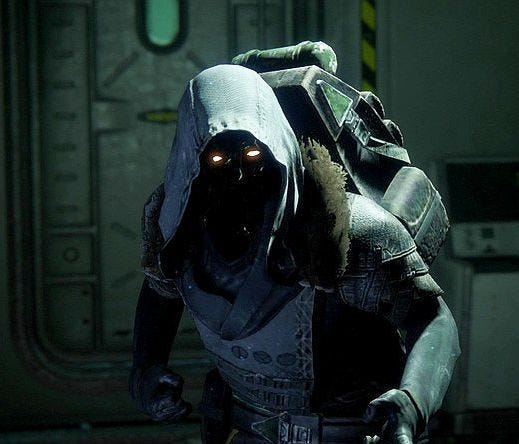 Xur has returned this week in Destiny 2 with new items. Well, new as in he didn't carry them last week.
Destiny 2 players who head over to Titan will find our man Xur hanging out on The Rig.
Exotics on offer this week are a Shotgun, Hunter Leg Armor, Titan Gauntlets, and Chest Armor for Warlocks.
Get what you need before the reset hits Tuesday, October 16. This is also when update 2.0.4 drops alongside Festival of the Lost.
Xur inventory for October 12-15
Xur is once again selling the Tractor Cannon, which he has twice before.
We really enjoy using the shotgun, thanks in part to the Repulsor Force perk and the Scientific Method trait. With the former, every shot pushes enemies away, providing you with plenty of time to get out of the way. This is especially useful if you're getting mobbed. It also makes enemies more vulnerable to incoming damage, especially Void.
Scientific Method, meanwhile, makes things even better. Every time you hit an enemy and send it flying, it provided you with a short boost to speed and weapon handling.
We posted a spotlight video on the Tractor Cannon in Our Destiny 2 Exotic weapons list before, and in our opinion, it is a must-buy.