Cyberpunk 2077 may include seamless multiplayer and a massive "living" city
CD Projekt RED has applied for game development grants, including some exciting details on Cyberpunk 2077 plans.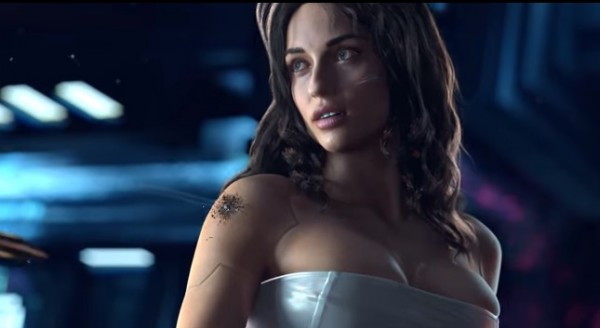 Cyberpunk 2077 may include seamless multiplayer and a massive "living" city
For all the excitement about CD Projekt RED's upcoming Cyberpunk 2077, we actually don't know much about what's planned. Sure, a massive Witcher-like story in a sci-fi world sounds impressive enough, but what will that actually look like? The first clues might finally be emerging, but not through official channels. It seems the Polish developer has applied to several grants from the Polish GameINN programme, which could provide extra funding for "City Creation", "Animation Excellence", "Cinematic Feel", and "Seamless Multiplayer".
For most players, the key points from that list are the city and multiplayer features. According to GamePressure, the translated City Creation grant aims for "a complex technology for creating a huge living city, playable in real time, which [the technology] is based on rules, AI, and automation, and supports innovative processes and tools for making top-notch open-world games". In other words, we're probably looking at a huge open-world city which responds to activity from players and NPCs. Not an uncommon goal but, considering RED's experience with Witcher 3, it's something which could be well executed.
More surprising is Seamless Multiplayer, translated as "a complex technology for making unique multiplayer gameplay mechanics, including the ability to search for opponents, manage game session, replicate objects, and support for different game modes along with a unique set of dedicated tools". Again, such features are increasingly common in open world games, but this would be the first time CD Projekt RED has explored multiplayer features outside of Witcher spin-off games.
Now obviously the finished game might not have these features - either because the grants are rejected or they simply aren't feasible. But considering what CD Projekt RED has already accomplished with fairly modest resources, it's safe to say Cyberpunk 2077 will break out a few for excited fans. The game is planned for PC, PlayStation 4, and Xbox One platforms.